Weather permitting, on Thursday, June 25, Friday, June 26, contractors will begin work on the east side of the Highway 965 and Penn Street intersection. All businesses will remain open with access from Penn Street and Highway 965. This work is expected to last four weeks.
This work will close the east side of that intersection immediately at the highway. Penn Street traffic will be able to access Highway 965 from the west and turn north or south. The intersection will remain open to northbound and southbound traffic. Penn Street traffic from the east of Highway 965 will be detoured to Front, Dubuque and Zeller streets.
Meanwhile, work on Highway 965 north of Penn Street continues. Weather permitting, Highway 965 and its intersections with Scales Bend Road, 240th Street and Dubuque Street are on track to be reopened to car traffic in mid-July. Additional work will remain, including the instillation of traffic signals at Scales Bend Road, sidewalk and trail construction, landscaping, that will require lane reductions or flaggers to complete.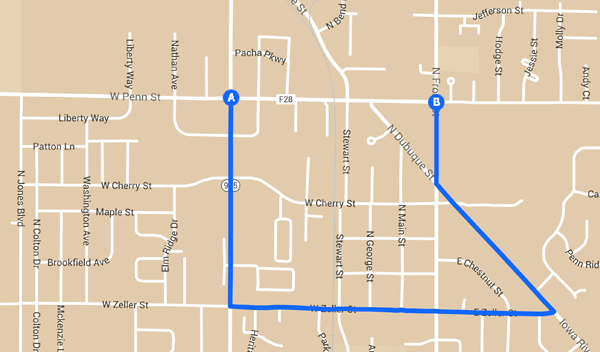 Drivers are asked to use caution around the work site, allow extra travel time, and find alternative routes when possible. Details and updates on this and other North Liberty construction projects are available at northlibertyiowa.org/projects.