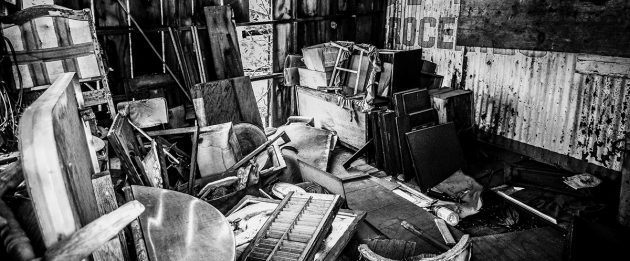 It's officially spring and that means you've spent the winter looking at clutter and that means spring cleaning. Here are four ways you can keep your home — and North Liberty — looking good.
Spring Clean-up Day
This is residents' chance to get rid of old tires, car batteries, brush, and bulky trash. (While we'll take appliances and furniture, please consider diverting these from the landfill.) Cleanup day is held annually, is limited to North Liberty residents and is free of charge. Just lineup at the public works facility (go south on Front Street to Golf View Drive, turn right and go to Calvin Street, turning right to Public Works facility) from 7 to 11 a.m. on April 29, 2017. Newcomers often remark has how efficient the process is.
Habitat for Humanity ReStore
The ReStore accepts a wide variety of building materials, furniture and housewares, as long as they are in reusable and resellable condition. While the ReStore is on Iowa City's east side, you can request a pick on weekdays.
Goodwill of the Heartland
With locations and drop boxes throughout eastern Iowa, Goodwill will take your clothing and accessories, toys, housewares, computers and more.
Citywide Garage Sales
Organized annually by committed North Liberty residents, citywide garagesales is a two-for-one: a chance to get rid of unwanted stuff and replace it with bargins you can't believe your neighbor is parting with. Sellers can start listing sales on May 22 for sales June 8 to 11, 2017.