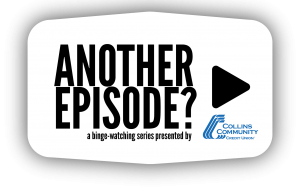 Putting a unique twist on the "Movies Under the Stars" events seen around the country, North Liberty is rolling out a new event series this summer for community members to binge-watch television shows on a 240-inch LED screen on the front lawn of the North Liberty Community Center. The series is titled Another Episode, paying tribute to the difficult decision many have been faced with when being drawn into a new show.
The summer will kick-off with the entire first season of NBC's hit television show Parks and Recreation on Thursday, May 18. The programming for the other three events on June 15, July 20 and August 17 will be determined by a public vote hosted on Another Episode's Facebook page.
Admission is free and viewers are invited to bring lawn chairs and blankets to the North Liberty Community Center lawn (520 W Cherry Street). Showings will begin starting at 6 p.m. and will continue no later than 10 p.m. Popcorn and limited food options will be available for purchase. Alcohol is prohibited. Between episodes, attendees will have the chance to see themselves on the big screen by sharing their photo using #NLBingeWatching, test their knowledge on show trivia, and take home some giveaways. In the event of rain or other inclement weather, the events will take place in the North Liberty Community Center gym.
Another Episode is presented by Collins Community Credit Union and supported by OrderUp, The Iowa City Area Association of Realtors, The Eastern Iowa Airport and the City of North Liberty.  To learn more, visit anotherepisode.org.