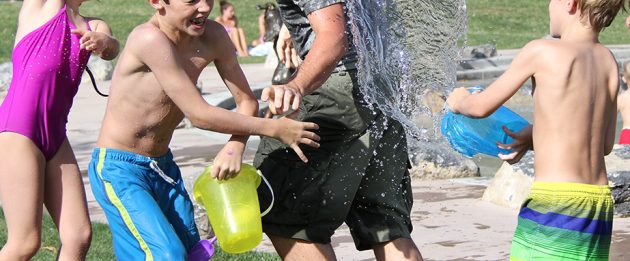 Memorial Day means a long weekend, grilling out and the opening of North Liberty's outdoor pool and splash pad.
Beginning Saturday, May 27, 2017, the Community Center's outdoor pool, at 520 W. Cherry St., and Penn Meadows Park splash pad, on the north side of the park off of east Penn Street, will open for the season.
The outdoor pool will be open from 12 p.m. to 6 p.m. through the holiday weekend. Beginning June 1, and lasting until Aug. 24, the pool will be open regular hours of 12 to 9 p.m. on weekdays and 12 to 6 p.m. on weekends.
The splash pad will remain open from 9 a.m. to 8 p.m. daily  through Labor Day weekend.