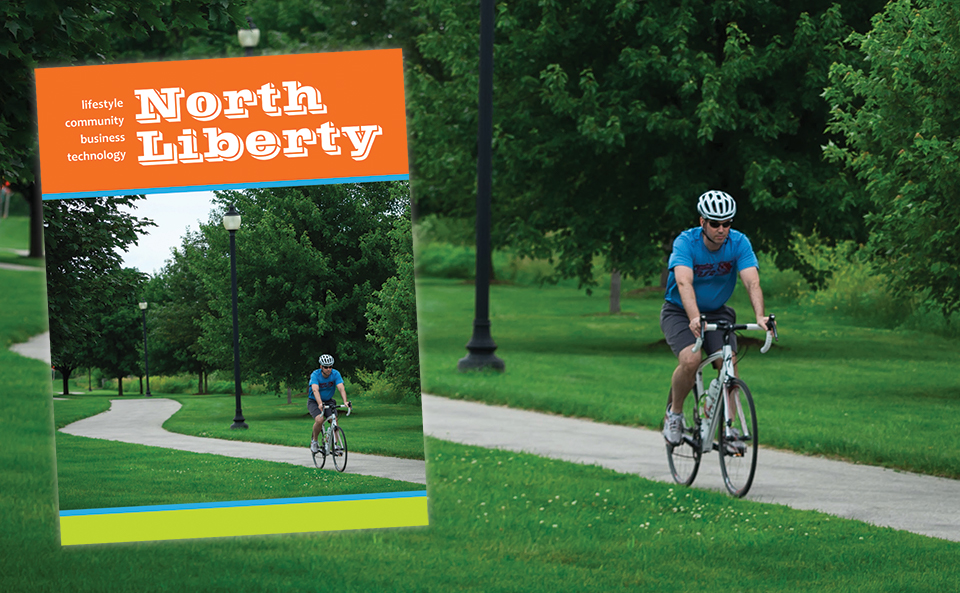 This community is full of vibrant and passionate people, schools, neighborhoods and businesses, and we're proud of the lifestyle, community, business culture and technology we have to offer.
North Liberty is home to forward-thinking businesses, and filled with energetic, engaged people. North Liberty's a good place to learn with some of the best schools in the state.
We know that quality of life is important, too. We know our neighbors, wave hello at the grocery store, but still have access to world-class healthcare, sports, arts and culture. And we have miles of outdoor trails, acres of parks and ponds, and nearby hiking, boating and biking for year-round outdoor recreation.
We're excited for you to read about our city, the great people, organizations and opportunities here, and how they make North Liberty an awesome place to live, work and play.