Polls are open 7 a.m. to 8 p.m.
All voters vote at the North Liberty Community Center, 520 W.Cherry Street.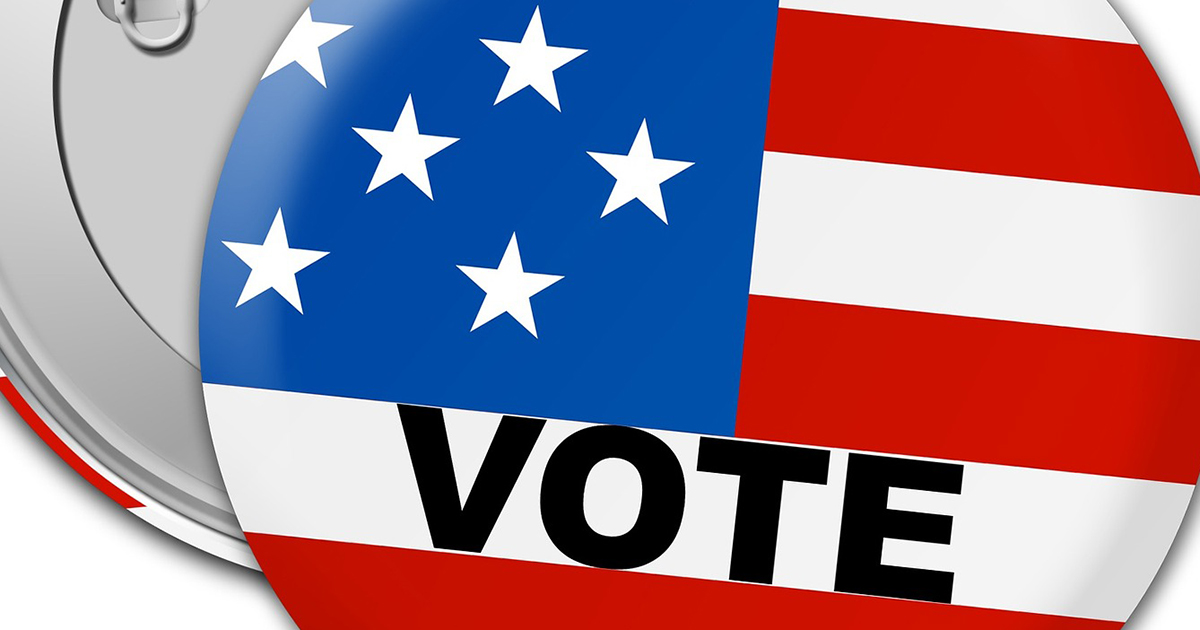 These statements were submitted by the candidates on the ballot for the April 25, 2017, North Liberty Special Election for publication between April 5 and 7, 2017. All candidates for the special election were offered the opportunity to submit a statement and a photo prior to this page's publication.
For background on this special election, details about registering to vote or casting your ballot, visit the Johnson County Auditor's website.
The Iowa City Area Chamber of Commerce hosted a candidate forum on Monday, April 17. You can watch the candidates for mayor here and the candidates for council here. The Iowa City Area Chamber of Commerce also compiled a voter guide, as has the Press-Citizen and the Gazette.
Candidates for mayor, to fill a vacancy with term expiring Dec. 31, 2017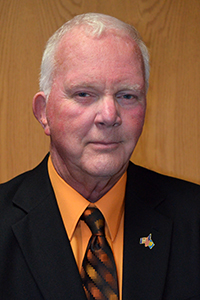 Terry L. Donahue
125 Vixen Ln, North Liberty 52317
319-626-3774
hzhonorATatt.net
appointed incumbent
My vision for North Liberty is to continue to be a viable, flexible, progressive city.  City government must function in a responsive manner. In addition, we must always be fiscally responsible. Vision is not created solely by the city.  Vision is also created by you.  Your participation on boards and commissions, giving us your ideas, your thoughts. You need to determine what and where we go as a community.  I need community forums to help provide and create solutions. This makes a vibrant and active community.   I need your voices.
We are dealing with "must have" needs such as the sewer plant expansion, a new water plant and upgrading our roads. We are working on additional space regarding the police department. We have taken initial steps regarding the future of the fire department.
Our children and seniors are asking for more services especially in the areas of planned activities. The city's social service funding has helped add services benefitting both groups as well as providing assistance to those in need. Transportation is being evaluated to determine best practices.  Centennial Park is being developed as visions and funding allows.  The same is true for a dog park.
My tenure in city government has spanned 27 years in elected service in two communities as a councilor and mayor.  I have been successful in government, employment, economic development and being a volunteer.  Finally, let us work together as Partners for Progress. I would appreciate your vote on April 25th.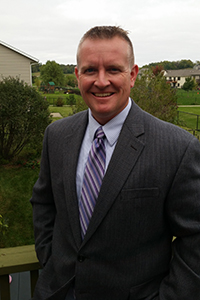 Chris Hoffman
365 Fox Run, North Liberty 52317
319-321-4902
hoffmanchris5ATgmail.com
Married with two daughters, my wife Valerie and I moved to North Liberty in 2002.  I've served the city since 2003 and was elected to the North Liberty City Council in 2007.  As a Business Developer for North Liberty – based Moxie Solar, I am passionate about protecting the environment and doing good for my community.  I volunteer in my daughters' classroom weekly and have coached with NLYBS.
When first elected, North Liberty was growing rapidly but somewhat haphazardly.  Since then, I've had the privilege of working with city staff and fellow councilors to manage growth in a more coordinated, efficient and sustainable manner.  We've developed or repaired critical infrastructure such as roads and water and sewer lines to meet the needs of our growing community.
Simultaneously, I've worked to align our budget with fiscal realities from the state and federal level.  As a result, we have not increased property taxes since FY12.  Consequently, Moody's rating agency recently upgraded North Liberty's bond rating from Aa3 to Aa2.
As North Liberty has grown in population and land area, I've advocated for working with surrounding cities and Johnson County to take a more integrated approach to overlapping issues such as affordable housing, public transit, economic development and social services support.
I've made decisions on behalf of North Liberty residents and businesses for nearly 10 years now.  I am uniquely qualified, and driven, to lead our city council, staff, residents and businesses as mayor as we write the next chapter in North Liberty's history.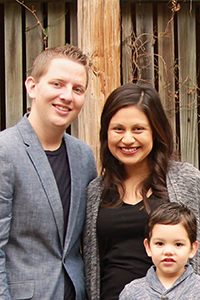 Matthew Pollock
432 Watts Ct, North Liberty 52317
319-853-3232
matthewrpollockATgmail.com
Relationships provide the foundation of progress and I have spent my life learning to build relationships to promote helping people. I will work to build and nurture relationships to continue the growth of the Corridor. I have worked with private businesses, non-profits, and governmental organizations to discover, plan, and implement projects that benefit the greater good of the community. In the role of Mayor, I will listen to the need of the people and follow proper channels to make progress and dreams a reality.
I am running for mayor of North Liberty to continue the growth we have seen in recent years and to ensure that our family friendly culture remains intact. Expanding recreational trails, improving transportation opportunities, increasing family friendly activities, and fighting for education and livable wages are my main focus.
When visiting to relocate back to Iowa, my wife and I stumbled upon North Liberty while driving to visit family in Cedar Rapids. We stopped for lunch, and ended up looking for a place to live. The first year here I was commuting 65 mile each way to work because of how much we loved this community. Our second grocery trip to Fareway resulted in the cashier asking how our son was, by name, because she remembered us from the week before. It is that kind of caring culture that makes North Liberty such an amazing place to call home. I want to ensure that this family friendly community remains as we continue to grow.

Candidates for city council, to fill a vacancy with term expiring Dec. 31, 2019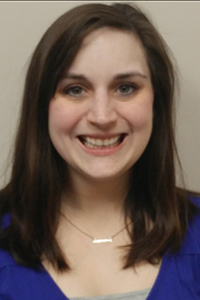 Jessica Beck
1298 Nicholas Ln, North Liberty 52317
319-530-2441
jessi.l.phillipsATgmail.com
My husband and I moved to North Liberty in 2010 because we heard it was a great place for young couples and families. It has the feel and values of a small town while being progressive. Because of our city's rapid growth, our demographics have changed. He and I have witnessed these changes firsthand since we moved here and expanded our family to include two daughters.
I believe we need to be more inclusive, in light of our city's diversity, and our city council must better reflect our current population.
If I am elected to city council, I plan to act as a liaison with social service agencies to determine how we can help North Liberty residents access programs more easily. I also feel that with approximately 20 percent of our residents being children under the age of 10, we need to expand before- and after-school programs and ensure they are affordable as a way to support the many families who choose to make our city their home. Finally, we must make building the new police station of the highest priority. This is for public and officer safety, as well as victim advocacy. I know North Liberty can retain its traditional values of caring for our neighbors, while also being forward thinking as we continue expanding in the future.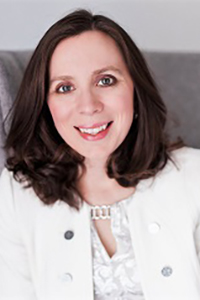 Jennifer Goings
890 Chukar Cir, North Liberty 52317
319-459-1043
goings.jenATgmail.com
Neighbors,
I'm an eastern Iowa native and North Liberty resident since 2009. I recognize we are living in a dynamic and rapidly growing community moving in a positive direction. However, I feel we are at the precipice of something greater. I am running for city council to ensure North Liberty reaches its full potential. I have the passion, energy, and drive to ensure our community flourishes, and I want to take a more active role helping shape the future of our city. I do not think we will achieve the goals we all share if we look to the past for our future. Our leaders and our ideas must be forward-thinking.
I will endorse sensible policies encouraging economic growth. I want new businesses planting their roots in North Liberty and thriving, so our community members do not feel they have to go into surrounding areas to meet their needs. I will support continued improvements in infrastructure and funding new facilities for our Police and Fire Departments. We must provide our first responders with the tools they need to be successful in ensuring the safety of our growing community. I understand that access to programs and services which help new residents transition to neighbors is vital to our continued success. I will work with community groups to identify and close gaps that exist.
I hope to be entrusted with your vote on April 25th. As your city councilor, I will do my best for North Liberty and all of you.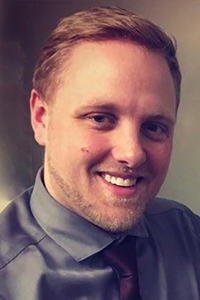 Nicholas S. Gulick
245 Elm Ridge Dr, North Liberty 52317
319-621-9795
n.gulick2ATgmail.com
I have this dream of this place that I would want to live. The plus side is that I think I'm already here, but it's almost like this place still needs to be built. That's what I want to do. I want to help build this town into a place where people are jealous of the things we have and I don't mean money. I mean personality, culture, food, entertainment, successful small business community. Ultimately, we create our own identity. We need one to understand how to come together as a community. Urban planning and creating a town center is a focus of mine and something I think I can add to a new perspective city council. I'm not naive in knowing that there are many different people with many different needs in our town. I truly believe that we can listen to everyone as we grow and formulate an efficient and systematic growth machine that will have other city governments asking how we did it. And you know what the best part is? It's going to be the surrounding communities who will assist us in getting there. That's my dream.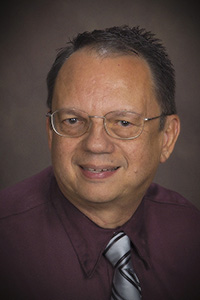 Gerry Kuhl
1180 St Andrews Dr, North Liberty 52317
319-626-6576
glkuhl2ATgmail.com
I am humbled to be asked by numerous citizens to run again for Council.  I am proud to have served the City for fifteen years as Telecommunications Chair, mayor, mayor pro tem and Councilor.  I served two terms on the Iowa—City Finance Committee, and five years as the NL representative on the Johnson County Metropolitan Planning Organization.  I currently serve as Treasurer for Meals on Wheels. I am a retired CPA, and founded Kuhl, Phillips, & Jans, and a founding member of Holy Trinity Church NL.
With Liberty High coming this fall, and a new 380 exit coming in 2018, NL must turn its attention to infrastructure, public safety, and our streets( items reserved almost exclusively for municipalities).
1.       Finish Highway 965 expansion so that traffic from the new exit can travel north or south.
2.       Construct a modern police station with adequate space for storage, technology, training, & restraint of individuals.
3.       Implement the Fire Consultant's report, with new facilities, based upon data.
4.  Employ a youth services coordinator to oversee all youth programs, in partnership with the   school systems, and other community resources.
5. Employ a senior services coordinator to develop programs for our senior citizens in partnership with existing community resources and facilities.
6. Continue to develop a transportation system that connects to the broader metropolitan area.
We have a vibrant city, and we can make progress together.
I look forward to your support, and join me on Facebook, Gerry Kuhl for North Liberty City Council.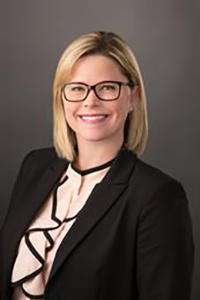 Sarah Madsen
1945 Timber Wolf Dr, North Liberty 52317
319-359-0816
sarahemilymadsenATgmail.com
I am a mom, wife, attorney, volunteer, and active North Liberty resident. I believe North Liberty needs a diligent and thoughtful leader who will bring new ideas to the table, and ensure that our infrastructure, park/rec services and commercial development keep pace with the increasing population. I am running for city council because I am confident that my background and experience well-equip me to help our city thoughtfully grow in ways that benefit both our current and future residents. If elected, I look forward to collaborating with the council to focus on the following issues:
Improved Infrastructure – Adequately funding emergency services, so they have the critical resources to protect North Liberty. Ensuring each neighborhood has multiple access points to enhance response times for emergency services, traffic flow, and connectivity between neighborhoods.
Parks/Rec Services – Building additional parks and improving availability of recreational services, particularly for kids.
Thoughtful Development – Proactively attract business, particularly those services currently sought outside North Liberty.
I graduated college and law school from The University of Iowa ('01BA/'04JD) and married my husband (Shane) in 2009. Our son (Brennan) is in Kindergarten at Penn, and our daughter (Mollie) attends Frog Hollow. I work full time as Corporate Counsel for TrueNorth Companies. Outside of home and work, I hold several leadership roles in professional organizations, volunteer with Junior Achievement, and actively fundraise for The University of Iowa Dance Marathon.
For more information, see Sarah's Facebook page, 'Sarah Madsen for North Liberty City Council.'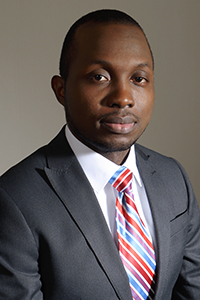 Mike Mbanza
1342 Whipple Ct, North Liberty 52317
815-757-5898
michaelmbanzaATgmail.com
Father – Husband – Christian.
Dedicated to serve. I am a North Liberty resident and North Liberty property owner. I am the founder and Executive Director of Path of Hope and Immigration Legal Representative. When City Council must deal with 'Sanctuary City' issues, my experience with and broad knowledge of immigration law will be indispensable.
My vision is to make the city of North Liberty an inclusive community that welcomes all. City residents should enjoy a great quality of life, and easy mobility. To ensure that North Liberty continues to thrive, I will:
1. Promote better housing and safe & healthy neighborhoods by
a. Initiating and supporting programs to prevent gun violence;
b. Strengthening police-community relations;
c. Encouraging development of affordable housing;
d. Assuring a safe community while respecting the rights of citizens; and
2. Promote fiscal responsibility by
a. Maintaining a healthy and balanced city budget;
b. Ensuring fair city tax rates and fees;
c. Applying strategies to reduce the cost of City Services; and
d. Ensuring delivery of City Services with efficiency.
3. Promote quality of life for all citizens by
a. Strengthening community service partnerships;
b. Promoting an inclusive, open-minded, and progressive community;
c. Expanding arts and entertainment access in North Liberty; and
d. Partnering with local schools to strengthen educational opportunities.
4. Promote honest, transparent, and inclusive government by
a. Engaging the community in City government;
b. Improving the availability of and public access to City information; and
c. Recruiting and retaining an inclusive city workforce.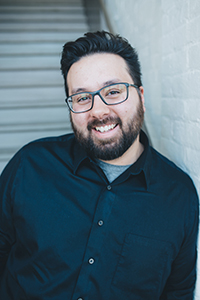 Faraz Shah
1577 Sadler Dr, North Liberty 52317
812-205-6612
farazATdesignugly.com
I've lived in North Liberty since I moved to Iowa in 2008.  Early on North Liberty felt right, but it wasn't until after a few years of being part of this community that I found my tribe.  Over the course of nearly a decade, my family and I chose to call this place home.  My two children have grown up here and attend the school across the street from our neighborhood.  We've put down roots.
I spent my childhood in an ever-changing town in Southern Indiana, eventually attending Purdue University to study Industrial Design.  My education was formative to my perspective on life – it was about solving problems for people.  I learned to appreciate and seek out nuance, diversity, and niche.  I've applied this approach to my career and the interactions with my community as a small business owner, entrepreneur, and artist.
I've seen North Liberty change even in the short time that I have lived here.  We're on the right track, but we can still do better.  We are a community that has a growing, diverse population.
It's my goal to see North Liberty grow in a way that provides equal access to resources and opportunities, regardless of a resident's socioeconomic status.  As a candidate for City Council, I intend to prioritize access to resources in an equitable manner, invite diversity into our community, and support the growth of local business.
I look forward to serving my community.