Shed Hunt and Earth Day Celebration
April 20 , 3:00 pm

–

6:00 pm

Free
Event Navigation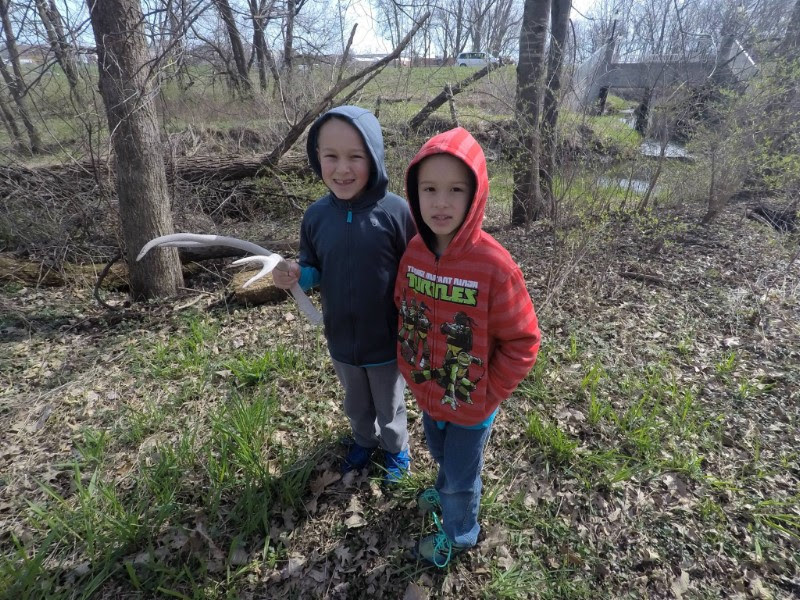 Take A Kid Outdoors (TAKO) invites you and your family to come join us outside to celebrate Earth Day on 
April 20
.
We will explore all that early spring has to offer while participating in a shed and a scavenger hunt. Come see if the bucks have been generous with their antlers. There is a possibility for RC sailing demo at the pond, depending on weather and wind speed. Be prepared go on a short hike and possibly walk on some muddy trails to see spring Birds, Bugs, and Flowers.
Participants should dress to walk in the woods. Dress in layers and be prepared for a range of weather conditions. Bring a hat, work gloves, sunglasses, sunscreen, insect repellent, drinking water, and any other items you may need to be comfortable in the outdoors. Participants are encouraged to bring a digital camera and/or binoculars.
A light dinner will be served at 
5 PM.
 Please help us reduce waste by bringing a water bottle, plates, silverware and other dinner items. This event is FREE and OPEN to the public. Advance registration is requested, but not required. Those bringing six or more people should register to help TAKO plan equipment and food needs.
Event details may change. Check with the organizer before heading out.
Submit an event
This service is subject to the policies below. If your event involves alcohol or food service, amplified music or requests for road closures, please submit a
Special Events Permit application
to City Hall.
Members of the public and representatives of local non-profit organizations may use the City of North Liberty's community calendar free of charge for the purpose the promotion of any non-commercial event in North Liberty. The communications department reserves the right to omit an event that does not meet the intent of this policy.
Information to be posted on the Community Calendar should be submitted to the Communication Department by completing the form provided on the northlibertyiowa.org website.
The City of North Liberty reserves the right to edit materials to be posted for length, formatting and content.
Events should be submitted no later than one week prior to any timely event or promotion. Telecommunications Department staff shall use their best efforts to post Bulletin Board announcements within two business days of receipt.