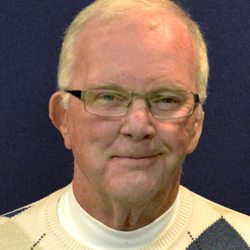 Terry Donahue
Mayor
125 Vixen Lane
(319) 626-3774
mayor@northlibertyiowa.org
Hometown: New Albany, Ind.
What brought you to North Liberty? I accepted employment at Iowa Medical Classification Center as the associate warden and business manager.
What's your favorite thing about North Liberty? Small town feel and easy accessibility to nearby metro areas.
What are your goals for serving the city? To enable North Liberty to rise to a level of being a total family-friendly community. Also, to make the cost of living in the town affordable and attractive to all persons who want a community with a solid foundation to live in.
Hobbies: Camping, grandkids' sports, electric trains, military history
Best piece of advice: "Do not define yourself solely by 'titles,' but by the good work/deeds you do, both seen and unseen."
Something about me that would surprise people: I like TAZ and Minions.
One word to describe me: Pragmatic.