This page offers overviews of major public projects, with additional details available by clicking a project's name. Keep up to date on these projects by signing up for email, liking us on Facebook and following us on Twitter. If you're looking for our notices of invitations to bid or requests for proposals, you can find them here.
Ask a question | North Liberty Road | Penn Street | Water system | Updates | RFPs & Bids
North Liberty Road
The second phase of North Liberty Road improvements will pave and realign the current gravel road from East Penn Street to Oak Lane. Work will improve sight lines for drivers and improve the road shoulder's slope.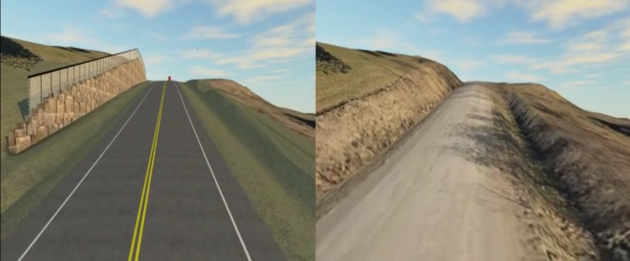 Timing: Work is expected to begin in March and last through the 2017 construction season.
Impact: Portions of North Liberty Road will be closed to through traffic for grading and realignment, but work will be phased to allow local access. Detours will be posed directing traffic from East Penn Street onto North Juniper Street.
Costs: This project was awarded Metro Pavers for $2,250,623.32
Penn Street widening
Expected to be the final section of improvements, this project will add two lanes of traffic on Penn Street, widening to four lanes the segment between Jones Boulevard and Cameron Way.
Timing: The project was awarded in March, work began in April and will continue through fall.
Impact: Two lanes of traffic will be maintained throughout the project, though there will be narrowed lanes and, at times, flaggers to allow work.
Cost: The project was awarded to Streb Construction for $1,586,200.
Drinking Water Improvements
A series of projects to upgrade and expand of our municipal drinking water system. North Liberty's population now uses nearly 1.5 million gallons of drinking water every day. This project includes building a new water treatment plant, ground storage and additional wells.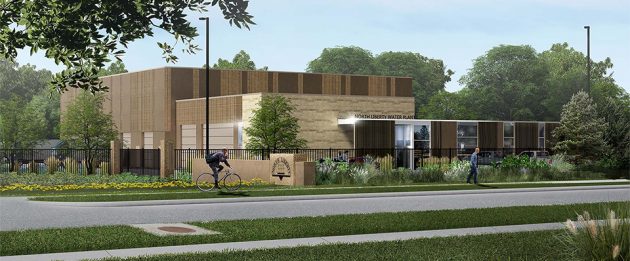 Water Treatment Plant: A new plant, replacing the current facility build in the mid-1970s, at the city public works campus along Front Street.
Timing: Work will begin in fall 2016. Final completion is scheduled for August 2018.
Cost: The project was awarded to Portzen Construction for $13,449,000.
Increased capacity: Two new wells will be added in Quail Ridge Park north of Zeller Street, and recondition wells in Penn Meadows Park.
Timing: Work will begin in the fall of 2016. The first milestone is due by the end of March 2017.
Cost: The project was awarded to Gingerich Well & Pump Service for $2,880,094.
Questions? Need more information?
Submit a question via the form below, and we'll get you answers.