Project Description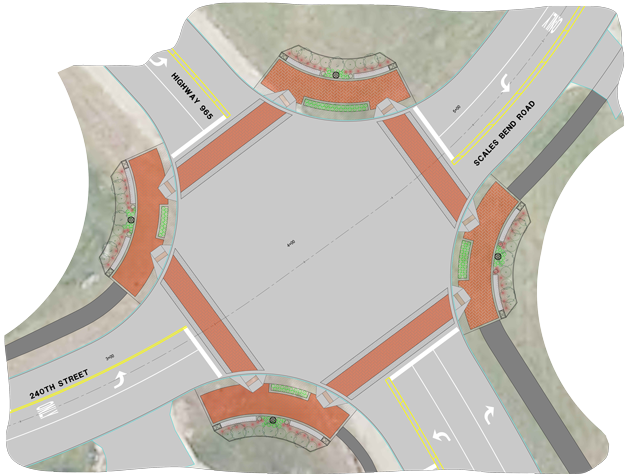 Project description: A four-stage reconstruction of Highway 965 from the Penn Street intersection to Pheasant Lane to remove the highway's bank, add turn lanes and traffic signals at Scales Bend Road (seen to the right), improvements to the intersection with Dubuque Street, the addition of trails and sidewalks, as well as landscaping and street light improvements.
Start date: Stage 1 was completed in the fall of 2014, as was some of Stage 2. The balance of Stage 2, including the reconstruction of the intersections of Scales Bend Road and Dubuque Street, is scheduled for the spring of 2015, with the final two stages are scheduled for 2015.
Detour and access: Work will begin to widen 230th Street in March 2015. Storm sewer work will begin at about the same time. The road will close in mid-May so the intersections at Dubuque Street and Scales Bend Road can be reconstructed. Pheasant Lane and 230th Street will serve as the detour route.
The City of Coralville has started reconstruction of Highway 965/Coral Ridge Avenue from Oakdale Boulevard to Holiday Road; details are available at www.coralville.org/coralridgeave.