Upcoming Events
December 2017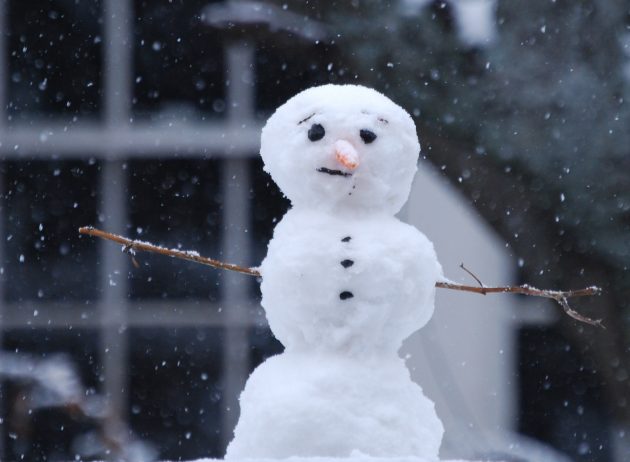 Build your best snow creature in any city park or your yard, take a picture and submit it to Jason Egly ar jegly@northlibertyiowa.org along with your name, contact information and where the snowman was built. The photos will be displayed at the Community Center. Judging is by recreation staff. The winner receives a prize!
Find out more »
April 2018
Plot holders from the 2017 season can register, in person, starting 6 a.m. Friday, April 6. New plot holders can register, in person, starting 6 a.m. Friday, April 13. Plots are available at North Liberty Meade Barn, east of Penn Meadows Park, on a first-come, first serve basis. Each plot is 10 by 30 feet. A hydrant is available on site for water, but no hose hook-ups are allowed. Individuals need to bring buckets to transport water to plot. Planting…
Find out more »
January 2020
Remember to take an adult, only knock on doors at houses that have their outdoor lights on and be safe by keeping in mind these safety tips, from the CDC: S: Swords, knives, and other costume accessories should be short, soft, and flexible. A: Avoid trick-or-treating alone. Walk in groups or with a trusted adult. F: Fasten reflective tape to costumes and bags to help drivers see you. E: Examine all treats for choking hazards and tampering before eating them. Limit the…
Find out more »
+ Export Events
Event details may change. Check with the organizer before heading out.
Submit an event
This service is subject to the policies below. If your event involves alcohol or food service, amplified music or requests for road closures, please submit a
Special Events Permit application
to City Hall.
Members of the public and representatives of local non-profit organizations may use the City of North Liberty's community calendar free of charge for the purpose the promotion of any non-commercial event in North Liberty. The communications department reserves the right to omit an event that does not meet the intent of this policy.
Information to be posted on the Community Calendar should be submitted to the Communication Department by completing the form provided on the northlibertyiowa.org website.
The City of North Liberty reserves the right to edit materials to be posted for length, formatting and content.
Events should be submitted no later than one week prior to any timely event or promotion. Telecommunications Department staff shall use their best efforts to post Bulletin Board announcements within two business days of receipt.