North Liberty one of the smartest cities in the US
Posted on: April 21, 2017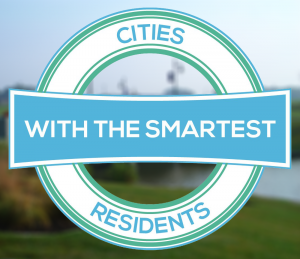 North Liberty was named one of the smartest cities in the country, coming in at Number 9 nationwide and the top city in the Midwest.
"Simply put," wrote Andrew Rombach of LendEDU, "if a lot of smart people live in the area, then the area probably has good deal to offer its citizens."
The study gave "education grades" to cities in the United States by taking a city's total population and breaking it down by education by degree and graduation status to assess the overall level of education in a given area.
Other Iowa cities ranked in the top 500 were Johnston (Number 39), Waukee (132), Ankeny (171), Bettendorf (250), Ames (287), Coralville (290), West Des Moines (366),  and Grimes (377).
The entire top 500, as well as more detail about the methodology, is available from LendEDU.