Are you a North Liberty whiz? Take the quiz to find out.
Posted on: March 29, 2018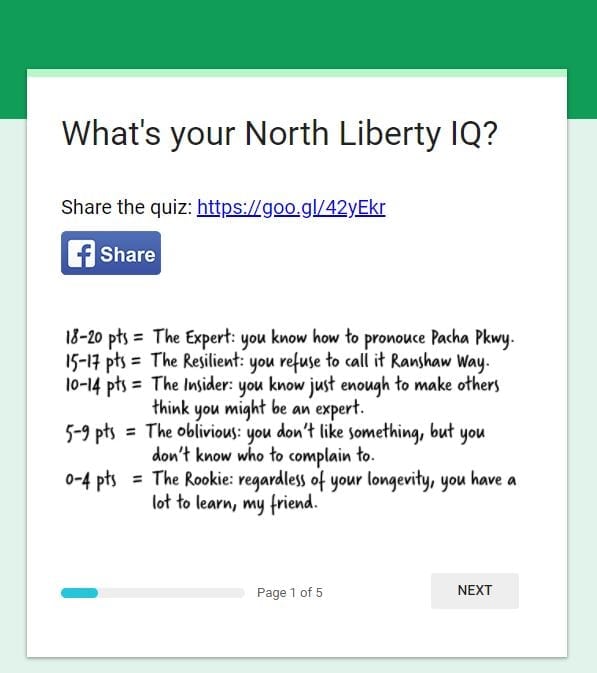 So you've been around for a while, but how well do you really know the City of North Liberty?
Just moved to town? Here's your crash course.
We've put together a short quiz on the city's history, government structure, and current projects so you can test just how in-the-know you really are. All answers are provided with your score at the end. Responses are anonymous and will not be shared (but you're welcome to share your results with the social media world).
Good luck!