City Launches New Website
Posted on: June 4, 2018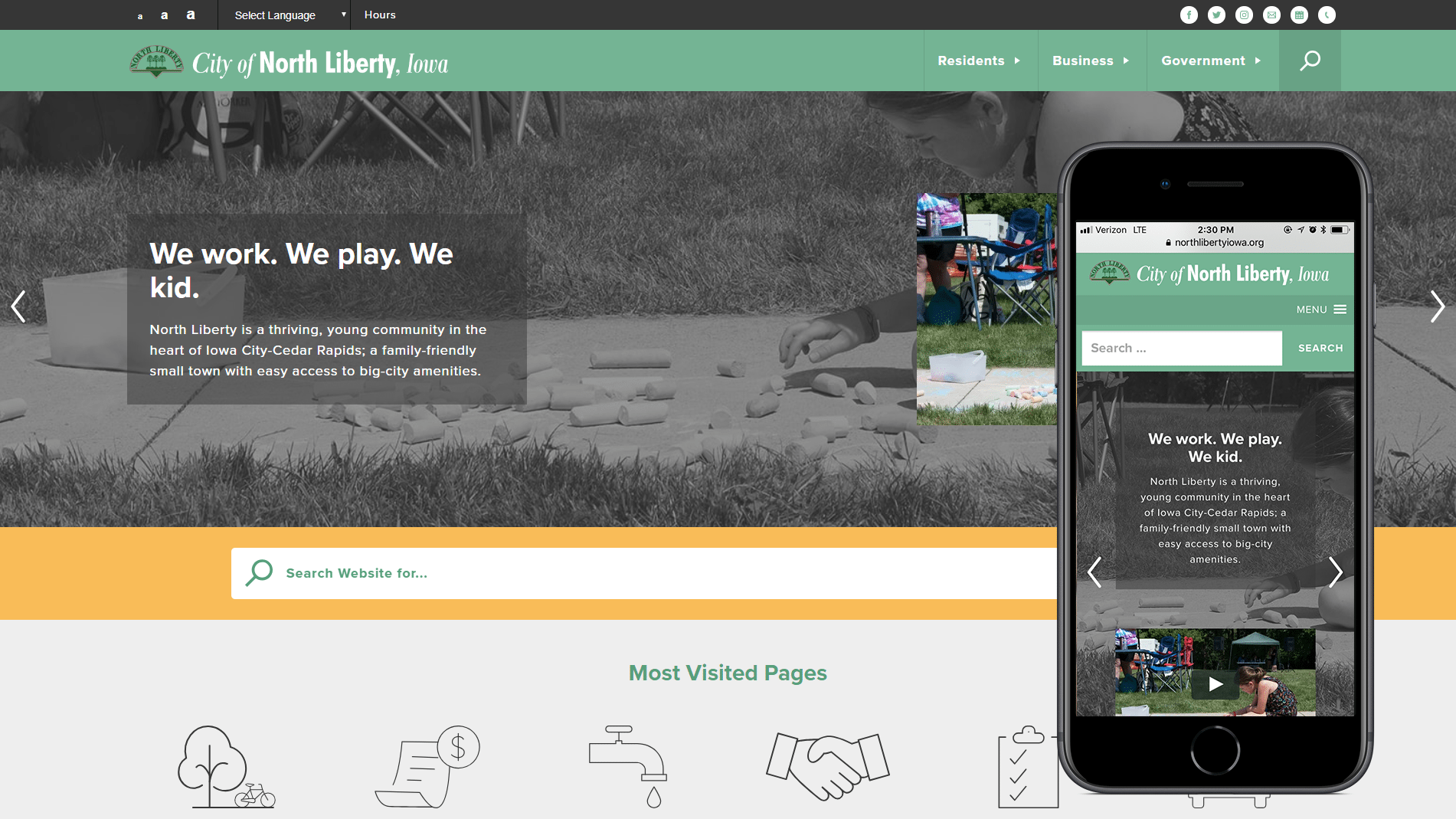 Today, the City of North Liberty launched a new website. Since you're reading this, you probably have already realized the update, but this is the obligatory post.
The new site offers new features to better serve the community. These features include:
Better search: site content should be easier to find with the built-in search field.
Responsive design: the site automatically adjusts for better browsing on phones and tablets. Finally.
Translation: using an automated service, the site offers content into French and Spanish. While not perfect, it expands access to our non-English-speaking population.
Public Meetings: Public meeting agendas, minutes and videos live all in one place.
It's also been optimized to load faster, so you can find what you need with quicker. If you're looking for something, and can't find it, send us an email or give us a call.