Blues & BBQ is this Saturday
Posted on: July 10, 2018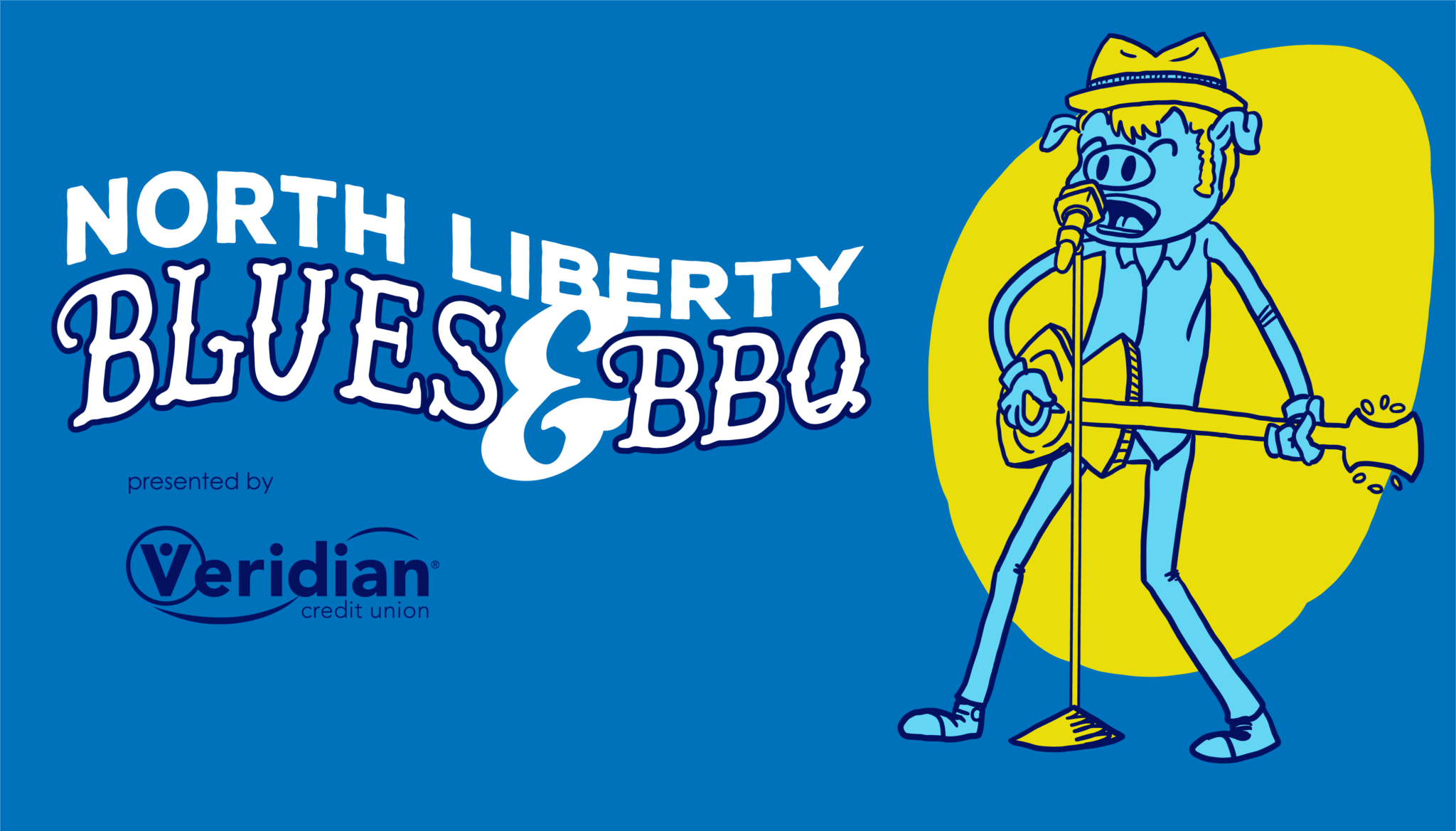 North Liberty's annual celebration of summer is back this Saturday, July 14, 2018, in Centennial Park. Download the festival guide or visit northlibertyblues.org for all of the details on where to park, what time everything happens and the full stage lineup.
Entry to the festival, including live music and family-friendly activities, remains free. Gates open at 10 a.m.
What's Happening
Turkey Trot Starts at 9 a.m.: A 10K, 5K and 1-mile run benefiting the North Liberty Community Pantry.
Kids' Fun 10 a.m. to 5 p.m.: Fun and games for toddlers, tweens, teens and adults who act like kids, presented by South Slope Cooperative Communications.
Craft Beer 11 a.m. to 10 p.m.:  Summer-friendly brews for all tastes (and root beer for the kids) from Iowa's best craft breweries, presented by JCI Johnson County.
Barbecue Starts at 11 a.m.: Some 15 vendors offering classic barbecue, new twists and other delicious food and treats, presented by Adam Schechinger State Farm.
Live Music Starts at 1 p.m.: A full lineup of free, live blues and blues-inspired music on the UICCU stage. The concert grounds and beverage garden are open to all ages. Fantastic Negrito, headlining at 9 p.m., was the 2017 Grammy winner of best contemporary blues album, born Xavier Dphrepaulezz and raised in an orthodox Muslim household, writes songs that are real stories about a musician from Oakland who experienced the highs of a million-dollar record deal, the lows of a near-fatal car accident that left him in a coma and is now reborn, despite a mangled playing hand. View the full lineup.
Merchandise Starts at 12 p.m. Buy a water bottle to fill on site, a blanket to sit on for music or a sweet T-shirt featuring our mascot pig, Otis Fingers. Proceeds support the festival
Road Closure
St. Andrews Drive between North Bend Elementary and the east entrance to Centennial Park will close to vehicle traffic starting at 8 a.m., July 14, 2018. It is expected to reopen at 11 p.m. It will remain open to bicycles and pedestrians. (Kansas Avenue south of St. Andrews Drive remains closed due to construction.)
How to Get There
Walk & Bike: Trail and sidewalks make getting to Centennial Park on foot or by bike a snap. St. Andrews Drive will be closed to cars from North Bend Elementary to the east entrance of Centennial Park during the festival to make it easy to walk from the west. We'll have plenty of bike parking by the pond in the park, too.
Shuttle: Shuttle buses to and from the festival will run from 10 a.m. to 11 p.m., leaving approximately every 10 minutes. Catch the Yellow Route from the University of Iowa Community Credit Union (2355 Landon Road) or the Blue Route from North Bend Elementary (2230 St Andrews Drive). Flags mark shuttle stops at both ends.
Parking: We'll have parking available at North Bend Elementary and the University of Iowa Community Credit Union. In addition to accessible hard-surface parking for people with handicaps, Centennial Park will have limited grass parking accessible from Jones Boulevard on the east.