Geeks, Games, and Social Gatherings
Posted on: July 23, 2018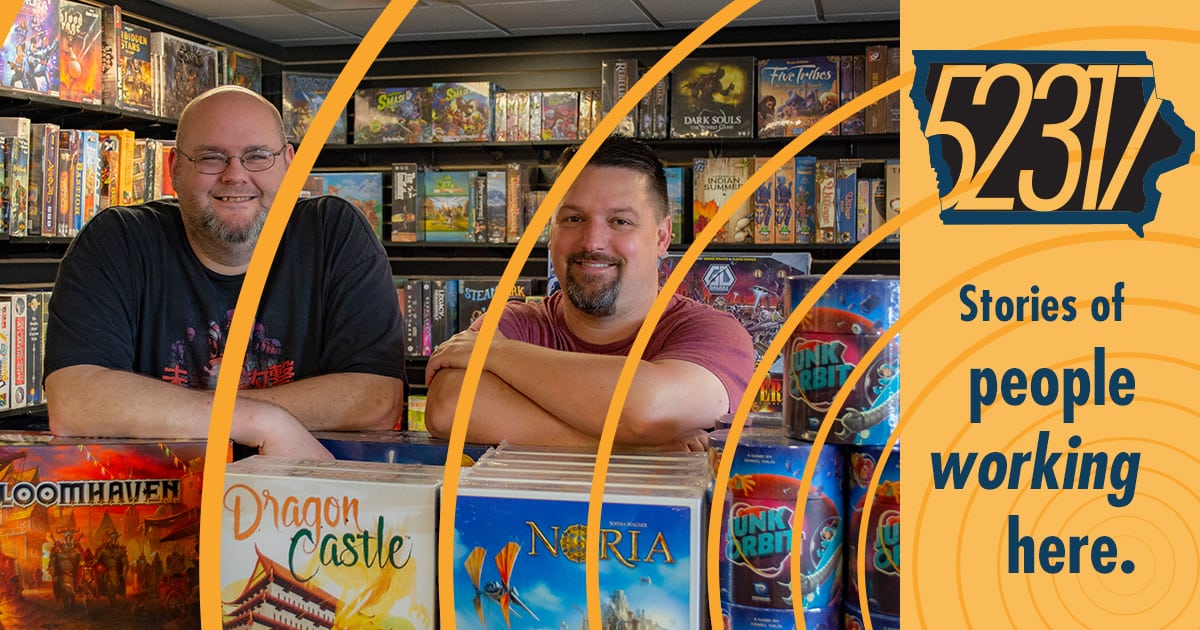 For Josh Karau and Jason Clark of Geek City Games and Comics exploring fantasy worlds is just another day at work. In contrast to its digital counterpart, board gaming culture is built on imagination,  socialization, and as we come to discover there is something for everyone.
North Liberty is the headquarters of local media, regional financial and national transportation companies and home to solar energy and tech startups, and entrepreneurs getting their big ideas off the ground.
Get to know your new business community.
Download this episode, or subscribe in iTunes, Google Play or wherever you get podcasts. 52317 is proudly produced in North Liberty, in the heart of ICR Iowa.