Un assaggio di Napoli
Posted on: August 13, 2018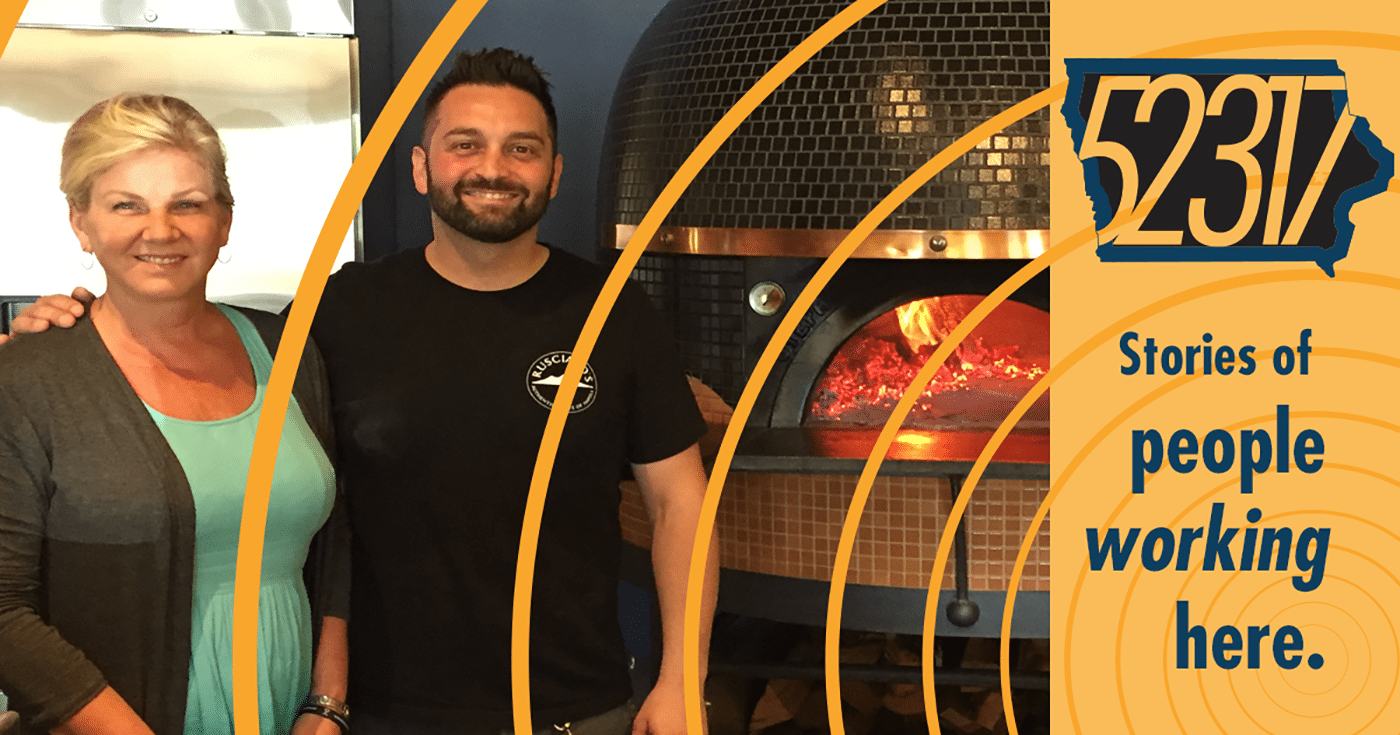 Gennaro Rusciano dreamed of opening a restaurant in the United States. After meeting Carol Gorney while she was visiting Italy, that dream started to become a reality. The two talk about their journey opening Rusciano's Authentic Taste of Napoli and the precise cooking process that make their Neapolitan pizza so delicious.
North Liberty is the headquarters of local media, regional financial and national transportation companies and home to solar energy and tech startups, and entrepreneurs getting their big ideas off the ground.
Get to know your new business community.
Download this episode, or subscribe in iTunes, Google Play or wherever you get podcasts. 52317 is proudly produced in North Liberty, in the heart of ICR Iowa.