Yes, We Have Adult Swim Classes, Too
Posted on: August 28, 2018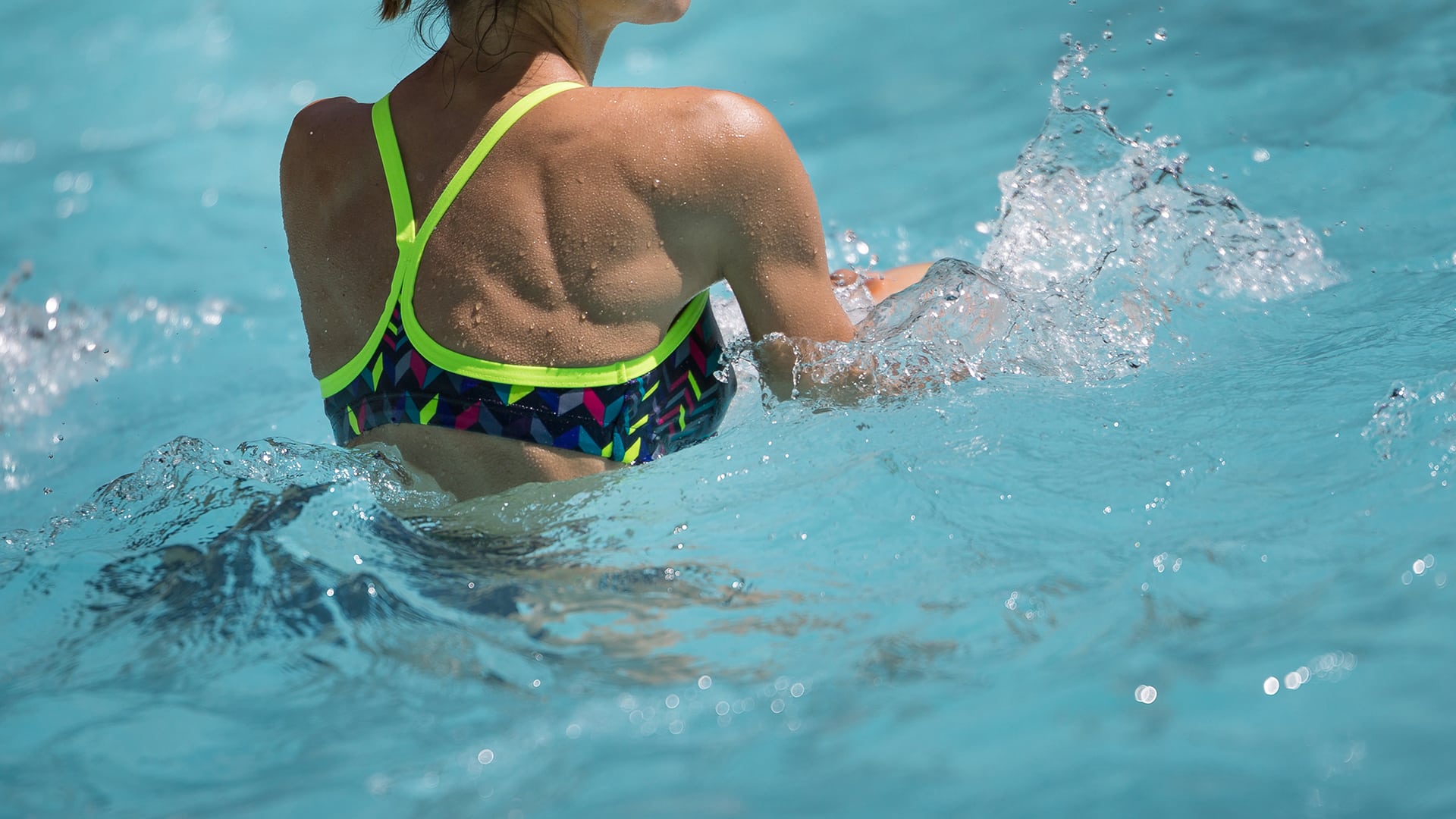 In addition to lap swimming during pool hours and our popular blink-an-eye-and-you-miss-the-openings swimming lessons for kids, our aquatics center offers a myriad options for adults looking for low-impact — and highly effective! — workouts.
Starting in September, the Pacha Aquatics Center will host several classes including:
Aqua Zumba (Tuesdays, 7:15 – 8 p.m.): A pool-party experience that takes the high-energy Zumba moves and incorporates low-impact aqua fitness. ACE-certified instructor Tara Allen will get your muscles working.
Early Bird Aqua Aerobics (Tuesdays and Thursdays, 6:05 – 6:50 a.m.): Early birds can get their bodies moving and heart pumping at the start of their day with instructor Kim Lestina.
Water Resistance Exercise (Mondays, Wednesdays and Fridays, 8 – 8:45 a.m.): A fast-paced class in a liquid gym will burn calories and reduce stress with low or no impact on patron's joints. Instructor Colette Soults provides an ever-changing workout to challenge her students.
Easy Does It (Mondays, Wednesdays and Fridays, 9 – 9:45 a.m.): A slower pace workout looking to improve students' range of motion, joint flexibility, posture, balance, core strength and endurance. Instructor Jennifer Babcock's workout helps improve physical and mental health.
Noodle Triathlon Workout (Saturdays, 8:15 – 9 a.m.): A great way start to the weekend, this workout adds pool noodle "biking" and "kayaking" to lap swimming. Give it a tri with instructors Janet Holland.
Aqua Boot Camp (Tuesdays and Thursdays, 5:45 – 6:30 p.m.): A post-work workout designed to help patrons reach fitness goals. Instructor Janet Holland offers all fitness levels a great workout.
Registration is available by the month in person at the recreation center front desk, by mail or online.
Register