Excuse Me While I Kiss Cut the Sky
Posted on: September 3, 2018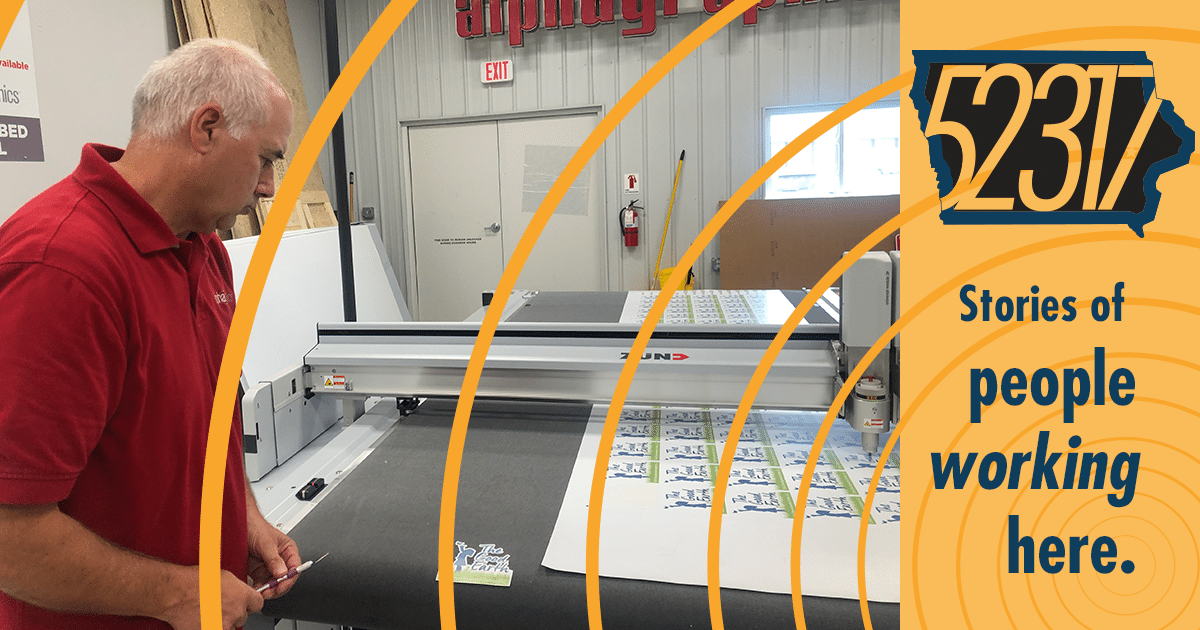 For a decade, Dennis Tallman has owned what most would call a printing business, but he thinks of it as custom manufacturing: everything going out door is unique and to spec. Over the years, he's added increasingly sophisticated capabilities to AlphaGraphics, making the the possibilities nearly endless.
North Liberty is the headquarters of local media, regional financial and national transportation companies and home to solar energy and tech startups, and entrepreneurs getting their big ideas off the ground.
Get to know your new business community.
Download this episode, or subscribe in iTunes, Google Play or wherever you get podcasts. 52317 is proudly produced in North Liberty, in the heart of ICR Iowa.