A (Toilet Paper) Ribbon Cutting for the Waste Water Treatment Plant's Expansion
Posted on: September 18, 2018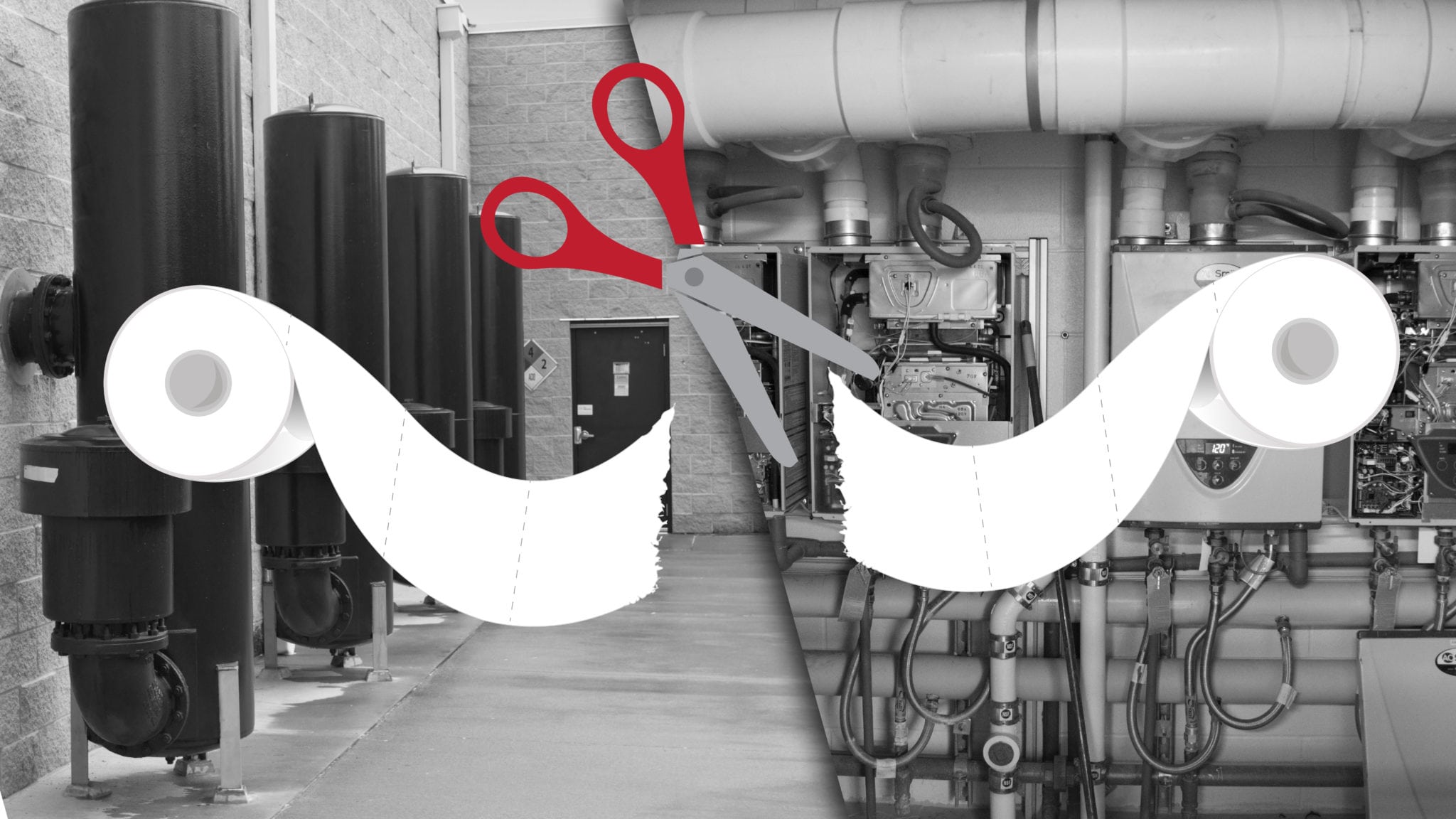 The public is invited to celebrate the completion of the North Liberty's wastewater treatment plant expansion at an open house on Oct. 18, 2018, from 4 to 6 p.m. The celebration will be held at the plant, located at 405 Abigail Ave. near Van Allen Elementary School off Front Street, and will include:
Tours of the facility (reserve your spot in advance here while registration is full, we will do our best to accommodate everyone who would like to tour the facility.)
Chocolate cupcakes and lemonade
A toilet paper ribbon cutting at 5:30 p.m.
First upgraded from a conventional treatment process in 2008, the award-winning plant uses state-of-the-art membrane bioreactor technology, which removes particles larger than .004 µ — or just 0.00000015748 inches. This produces a clean output, called effluent, that meets or exceeds many drinking water standards. The improved effluent has benefited the local ecosystem, with fish and other wildlife returning to Muddy Creek immediate adjacent to the plant.
The expansion began in 2015 and includes improvements to preliminary treatment, secondary treatment and solids handing facilities. It is expected to serve a population of 28,000.