Fall into the Halloween Spirit
Posted on: September 26, 2018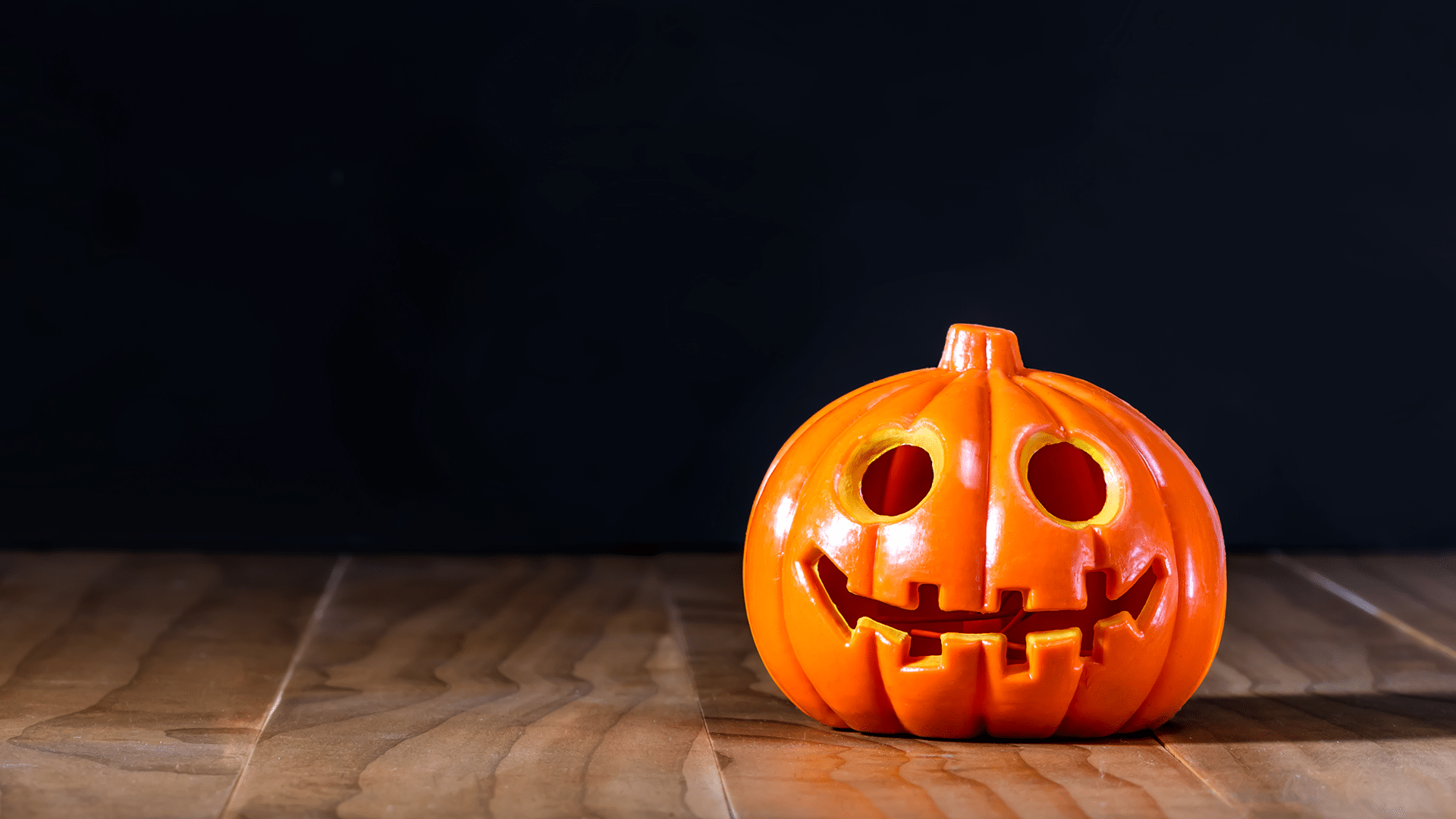 By every measure — school's started, we're on the far side of Labor Day, the Autumnal Equinox is past, the Hawkeyes have had a disappointing loss — it's fall. Attention turns to Halloween, and we have some treats for you. But first, the question everyone asks:
When is Trick-or-treating?
If you're not a transplant from central Iowa or a few other pockets out east, or haven't heard of Beggars Night, this may seem like a silly question. North Liberty trick-or-treats on on Halloween, Oct. 31, from 5 to 8 p.m. Remember to take an adult, only knock on doors at houses that have their outdoor lights on and be safe.
But there's more before that frightful day to do in town.
Halloween Moonlight Walk
A ghostly stroll with candy and hot cocoa.
Friday, Oct. 12, 6:30 – 8:30 p.m.
Park at the Community Center and walk through the Ranshaw Way underpass to Liberty Centre Pond. The pathway will be lit by all kinds of friendly ghosts to help you along the way. Grab a scavenger hunt sheet for a chance to win special prizes. Costumes are welcome, but not required. Feel free to snap photos and selfies to share. The event is free, but donations welcome. All ages, family event but children must be supervised by an adult.
Pumpkin Painting & Carving
Let the kids get your home ready for Halloween.
Saturday, Oct. 13, 8:30 – 10:30 a.m.
Children 12 years and younger may come join us at the Community Center for painting or carving a pumpkin prior to the Halloween season. Registered kids pick out their own pumpkin to carve or decorate… or both! We will provide all materials needed to get the job done with treats included. Register online.
Haunted Happenings
Tunnel, mazes, carnival games and fun.
Thursday, Oct. 25, and Friday, Oct. 26, 6:30 – 8:30 p.m.
Come in costume and have a fun, frightful time. Activities, snacks, drinks and candy supplied by the North Liberty Optimist Club and Recreation Staff. Don't worry about a camera; photos will be taken free of charge. Children must be accompanied an adult. Just $2, paid at the door.
Trunk or Treat
A ghoulish daytime gathering with city staff and more.
Friday, Oct. 26, 10:30 – 11:30 a.m.
Bring your tots in costume to trick or treat with staff from different City of North Liberty departments and local non-profit organizations at the North Liberty Community Center, 520 W. Cherry St. Cara of Cara Hocking Photography will be set up in the storytime room to take keepsake photos of your tots in costume during the event. Free registration online.
Senior Halloween Potluck
Social time for seniors with a twist.
Friday, Oct. 26, 11:30 a.m. – 1 p.m.
A special edition of the weekly meal, with a free potluck dinners when you bring a dish, and attendees are invited to dress up in costume for our Halloween potluck. Presenter Dr. Martin Carpenter, of Meadowlark Psychiatric Services, will offer insights into loss, aging and depression, ways to cope and reach out, and signs a friend is struggling and how to intervene and approach the topic. Let the recreation staff know you're coming by calling (319) 626-5716 by noon day prior.
The Haunting of Hill House
Discuss a Gothic horror tale if you dare.
Tuesday, Oct. 30, 6:30 p.m.
Discuss the novel The Haunting of Hill House by Shirley Jackson for the Last Tuesday of the Month Book Club at the North Liberty Community Library.
Fire House Open House
Visit with your friendly neighborhood firefighters.
Wednesday, Oct. 31, 5 – 8 p.m.
Stop by the station, 25 E. Cherry St.,  for treats and a tour.