Hilton, Seymour, Platz Recognized for Contributions to North Liberty
Posted on: December 14, 2018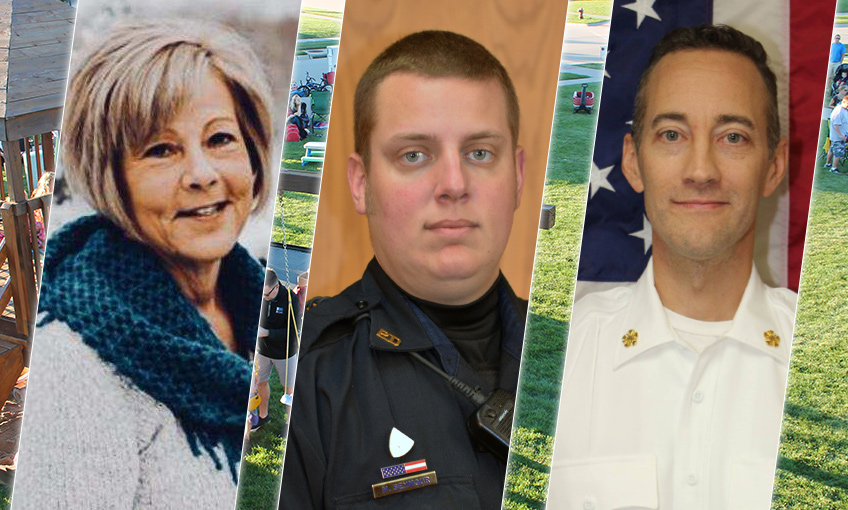 Debra Hilton, Mitch Seymour and Brian Platz were recognized for they work at the City of North Liberty with annual employee awards.
Hilton, the city's human resources director, was named Employee of the Year. Nominated by a group of staff and department heads, Hilton had a exceptional year. While she was kept busy handling routine business, including work injury, benefits, union negotiations and workplace regulatory changes, she also worked through unexpected challenges to keep the city running smoothly.
Seymour, who has been promoted to police sergeant effective next month, was named Officer of the Year. He currently serves with Johnson County Drug Task Force and represents North Liberty at the Johnson County Citizens Police Academy. He has shown professionalism, community service and a willingness beyond to make a difference. Chief Diane Venenga cited his dedication, teamwork and positive attitude in making the award.
Platz, the city's fire chief, was named Rookie of the Year for work in his first year with the City of North Liberty. He was nominated for making immediate improvements to the fire department, serving as a  role model and mentor, and improving morale throughout the department. His unparalleled leadership of volunteers, a daunting task at times, was noted in the citation.
Mayor Terry Donahue and City Administrator Ryan Heiar presented the awards, along with recognition of employees meeting longevity milestones, and the city's annual employee holiday potluck.