Taking the Plunge
Posted on: January 7, 2019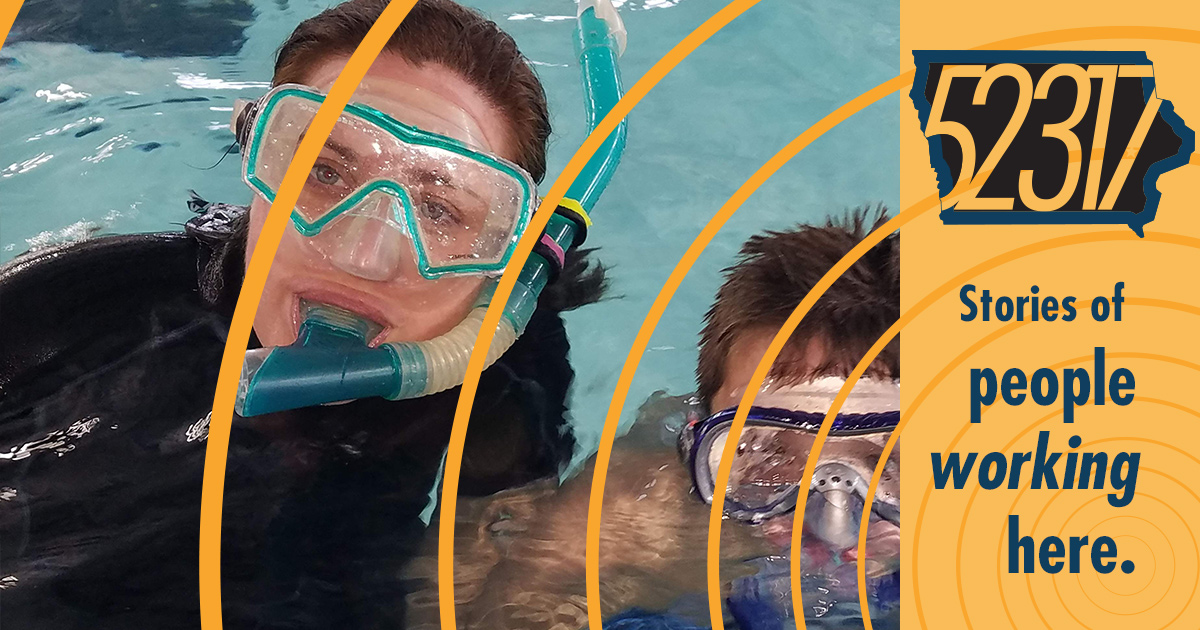 JoAnn Haack left her career in engineering to scuba dive and to train and outfit other divers full time. Yes, in Iowa.
Now, after helping Diventures get its feet wet with a small shop in North Liberty, she's helping the company open a brand-new, state-of-the-art scuba and swimming facility here.
North Liberty is the headquarters of local media, regional financial and national transportation companies and home to solar energy and tech startups, and entrepreneurs getting their big ideas off the ground.
Get to know your new business community.
Download this episode, or subscribe in iTunes, Google Play, Stitcher or wherever you get podcasts. 52317 is proudly produced in North Liberty, in the heart of ICR Iowa.