Food for the Soul
Posted on: February 18, 2019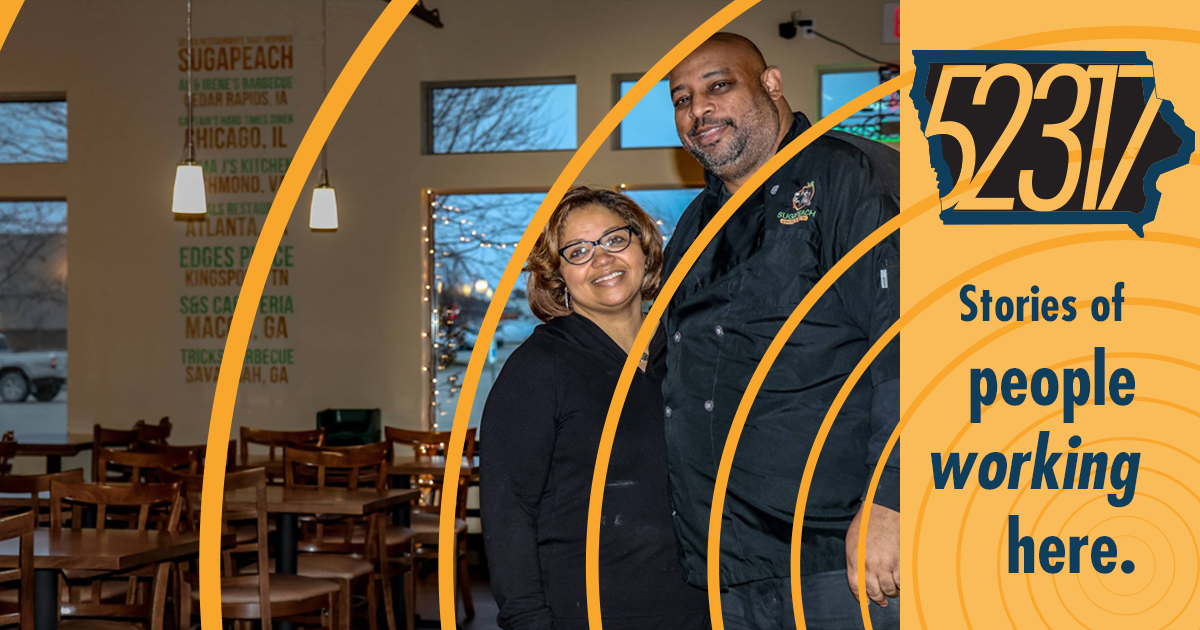 Carol Cater-Simmons and her husband Chad are proud to offer southern-style cuisine that the whole family will love. We talk to Carol about the origin of Sugapeach Chicken & Fish Fry, and how eating at Sugapeach fills more than just your belly.
North Liberty is the headquarters of local media, regional financial and national transportation companies and home to solar energy and tech startups, and entrepreneurs getting their big ideas off the ground.
Get to know your new business community.
Download this episode, or subscribe in iTunes, Google Play, Stitcher or wherever you get podcasts. 52317 is proudly produced in North Liberty, in the heart of ICR Iowa.