Placemates Connects Residents Around the Table
Posted on: March 15, 2019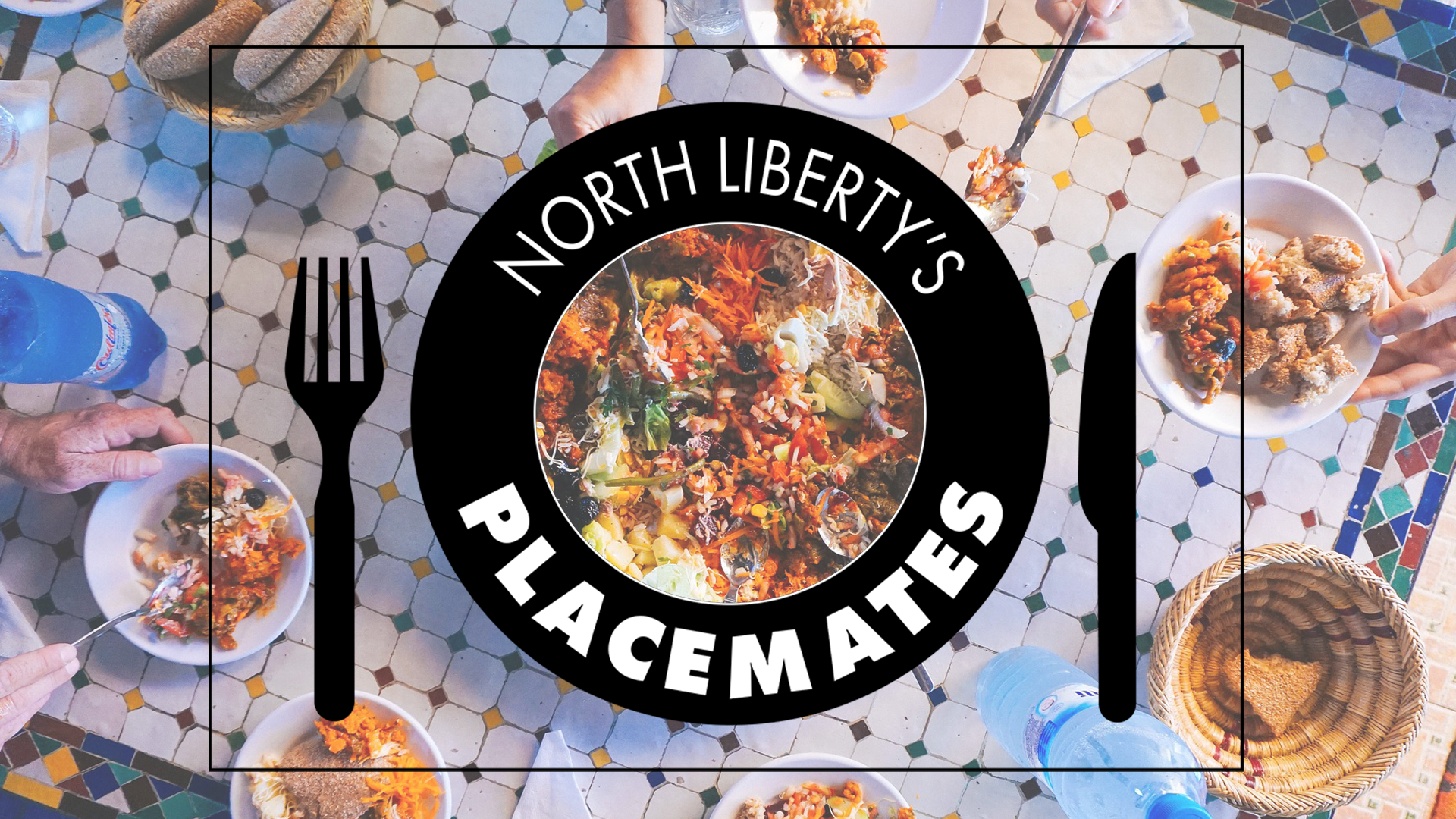 Meet new people over good food and good conversation. Placemates matches residents of the 52317 for potluck dinners held concurrently in homes throughout North Liberty.
"We wanted to create a new program to preserve the small-town feel in our growing community," said Jillian Miller, the city's community engagement coordinator. "Sharing a meal has been a way to connect with others since the beginning of time."
Placemates collects information from interested residents through an online questionnaire. The brief survey asks if a participant wants to host or attend a potluck, what stage of life they are in, the area of town they reside in and other prompts. Residents are then matched based on their responses and introduced via email.
Miller added that the gatherings are encouraged to be casual, and hopes that the program will extend the personal and professional networks of participants. "Maybe you're a young family looking for friends with kids the same age, a single person who just moved to the area, or a senior who would enjoy visiting with new people. Even if you already have an established group, I think everyone can benefit from meeting those outside of their usual social circle."
The first Placemates event will be Thursday, June 20 from 6 to 8 p.m. with the theme Famous Family Recipes. Hosts will provide the entree and guests will share a side dish that is a staple in their households.
Register before April 30, 2019. Matches will be emailed mid-May. There is no cost to participate.
Joining us? Please consider sharing our event on Facebook to spread the word.
Sign Up