New Part-time Firefighters Expected to Speed Responses
Posted on: March 29, 2019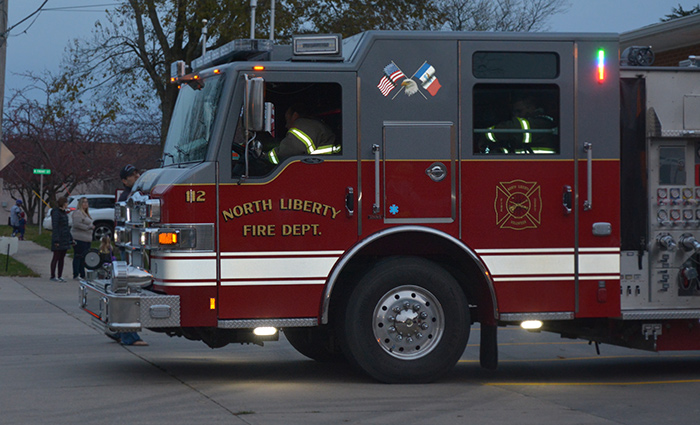 With the community's rapid growth, the North Liberty's fire department has felt the strain. A new program will help.
Beginning April 3, 2019, eight volunteers will transition to part-time firefighters, with two part-time firefighters on shift at the fire station from 6 p.m. to 6 a.m. each Monday night through Saturday morning. The new staff went through a process including an employment application, aptitude exam, physical agility testing and competency training. 
"Our mission is to provide a high level of service which includes a quick response time," said Capt. Mike Johnston, who oversees community risk reduction. "Volunteer firefighters typically respond from home or their jobs at all times of day. While our volunteer staff will continue to fulfill on-call hours and will play an integral part of our response model, having staff stationed at the firehouse will have positive effect on our response time."
The staffing change follows a recently completed a remodel at the fire house that will provide the appropriate living quarters for our part-time staff. The department now has four separate dorm rooms, a unisex locker room, a day room and an office for the department's training captain. The new staff join the departments part-time assistant fire chiefs and the department's first full-time fire chief, Brian Platz, who was hired in the fall of 2017.