Experience to Chauffeur It
Posted on: April 1, 2019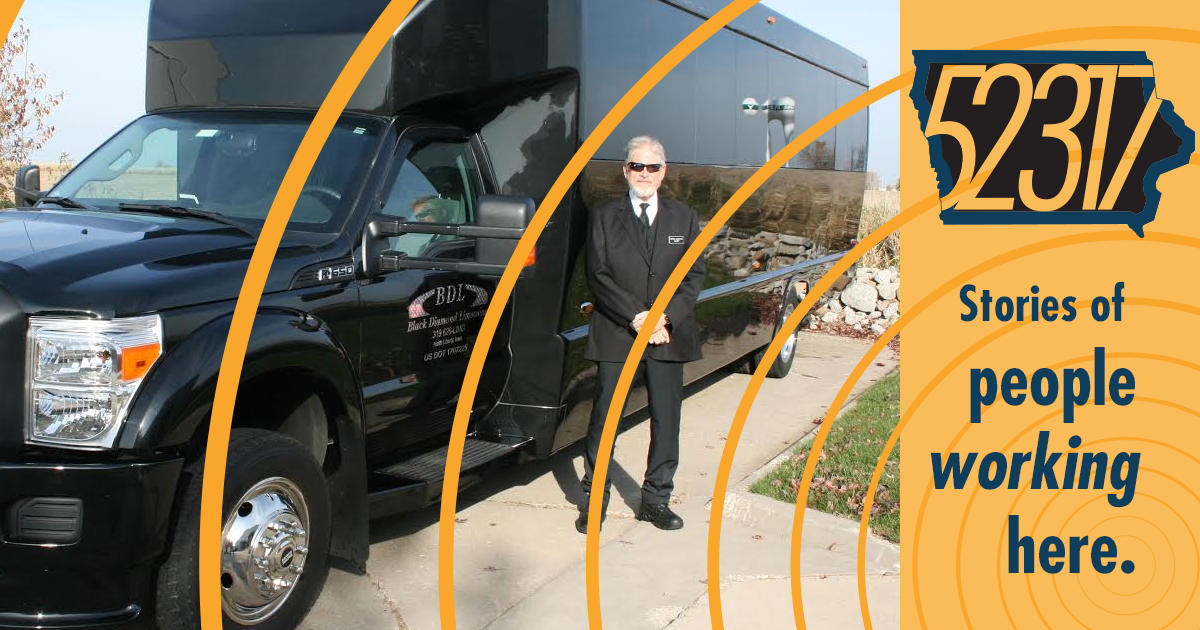 Mart Hutt started his company over 30 years ago when North Liberty had a population of only 3,000 people and has been getting folks from point A to B in style ever since.
We talk to Mart about the evolution of Express Limousine Service and Black Diamond Limousine and the changes of the ground transportation industry.
North Liberty is the headquarters of local media, regional financial and national transportation companies and home to solar energy and tech startups, and entrepreneurs getting their big ideas off the ground.
Get to know your new business community.
Download this episode, or subscribe in iTunes, Google Play, Stitcher or wherever you get podcasts. 52317 is proudly produced in North Liberty, in the heart of ICR Iowa.