May is Bike Month
Posted on: April 23, 2019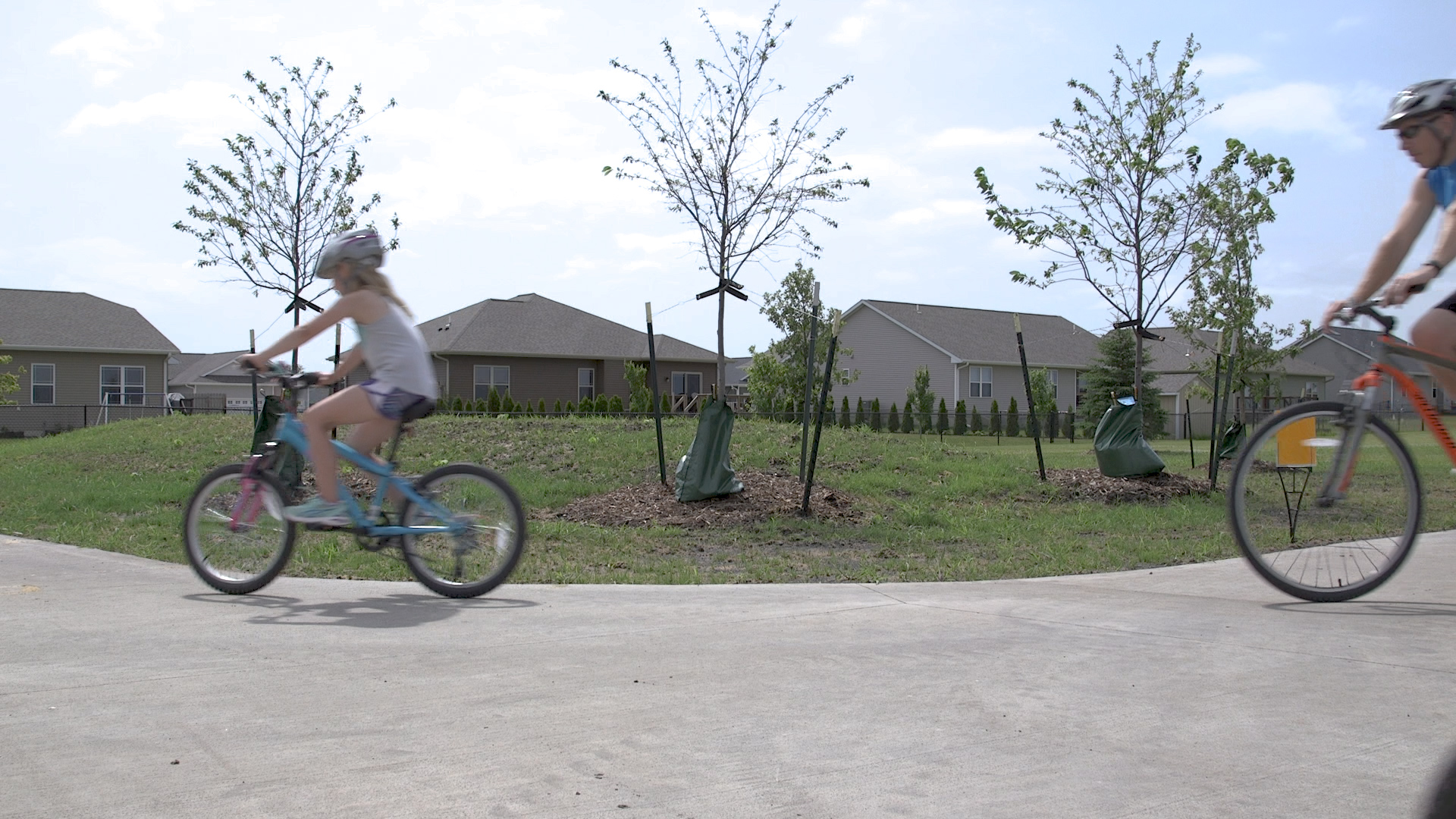 May is Bike Month, and Think Bicycles, a non-profit promoting cycling in Johnson County, organizes and supports bike-related events throughout the community throughout the month, with a special focus on Bike to Work Week, May 13 to 19.
North Liberty is home to several events. These include:
Bike Shop Hop
Sunday, May 5, 9 a.m.
Sugar Bottom Bikes, 325 N Dubuque St.
Start at Sugar Bottom Bikes, for a progressive ride organized by Bicyclists of Iowa City. Get all five stops stamped on your special passport for a chance to win special prizes.
Bike 2 School's Cool!
Wednesday, May 8, 6:45 a.m. pre-ride fun, 3 p.m. post-ride party
North Liberty Community Center, 520 W. Cherry St.
Encourage kids to ride safely to school organized by Iowa Safe Routes to School. Young riders are escorted to and from school and enjoy a post-ride party. Must be registered by May 1.
Bike Rodeo & Slow Roll
Saturday, May 19, 11 a.m. to 2 p.m
North Liberty Community Center, 520 W. Cherry St.
Kids bring bikes for safety checks and ride the Family Slow Roll, organized by the North Liberty Optimist Club and North Liberty Recreation Dept. Kids must be accompanied by an adult and all riders bring their own bikes and helmets.
You can see the full list of Bike Month events, hosted throughout the area, at Think Bicycle's website.