Applicants Sought for Appointment to Fill City Council Vacancy
Posted on: May 15, 2019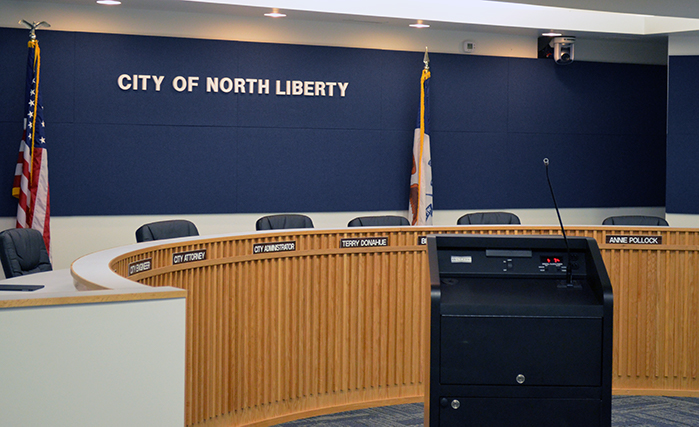 The North Liberty City Council is seeking applicants for appointment to fill a vacancy on the council. An application is available online here or at City Hall, 3 Quail Creek Circle, and is due to the city clerk in person at city hall or electronically to [email protected] by noon on Wednesday, May 22, 2019.
The city council plans to consider the appointment at its meeting at 6:30 p.m. on May 28, held in the council chambers, 1 Quail Creek Circle in North Liberty; Applicants are strongly encouraged to attend.
The council vacancy, left following Jennifer Goings's resignation due to a move out of the city, must be filled by a North Liberty resident at least 18 years old.
The appointment will last until the next regular city election in November 2019 at which time the seat will appear on the ballot.
Download Application