Community is the foundation of North Liberty Blues & BBQ
Posted on: June 19, 2019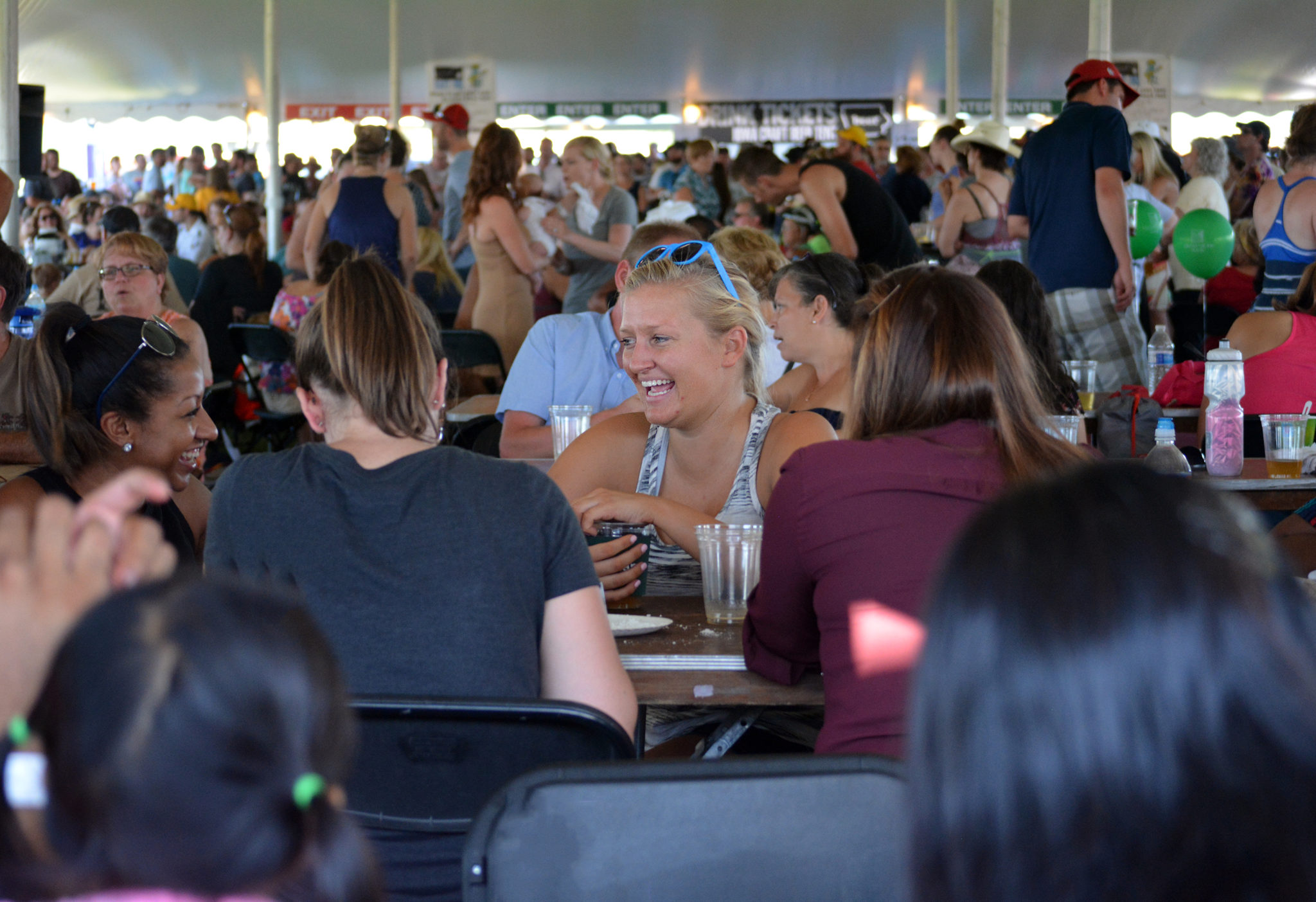 Community events don't just happen. They can take months—or years—to plan, fundraise for and execute. North Liberty Blues & BBQ presented by Veridian Credit Union will celebrate its 13th year on Saturday, July 13 in Centennial Park. Planning for the 13th year began before the 12th year even took place, and considerations for the 14th, 15th and 16th years already have an impact on the decisions the planning committee makes today.  It takes a village, and the festival, which started with just a few hundred attendees for the grand opening of Liberty Centre in 2007, is now our community's signature festival, attracting 17,000 last year.
It didn't happen by chance. Dedicated committee members, thousands of volunteers and dozens of local businesses built Blues & BBQ. Here's how you can make an impact.
Purchase a table or tickets for the Pig & Pint Prelude, a ticketed fundraiser dinner out at the park the night before the festival. It's a chance to network and enjoy an evening with friends, coworkers and neighbors under the umbrella of blues, barbecue and community.
Lend a hand. It takes a volunteer force of nearly 400 people to put on the all-ages, family-friendly party. Consider a shift on the Eco-Team, supervising the inflatables or more.
Earn $100 for a nonprofit by volunteering as a group. Blues & BBQ's group volunteer program provides the opportunity for 10 people to earn $100 by working a shift together at the festival. Organizations can fundraiser for their own 501(c)3, or businesses can sign up their team and direct the donation to a nonprofit of their choice.
Invite friends and family to town to experience the festival and a weekend in North Liberty.
A community event is only as strong as the support behind it, and Blues & BBQ has a sturdy foundation.