Next Phase of Penn and Front Detours Starts Changing Adjustments to Detour Phasing
Posted on: July 10, 2019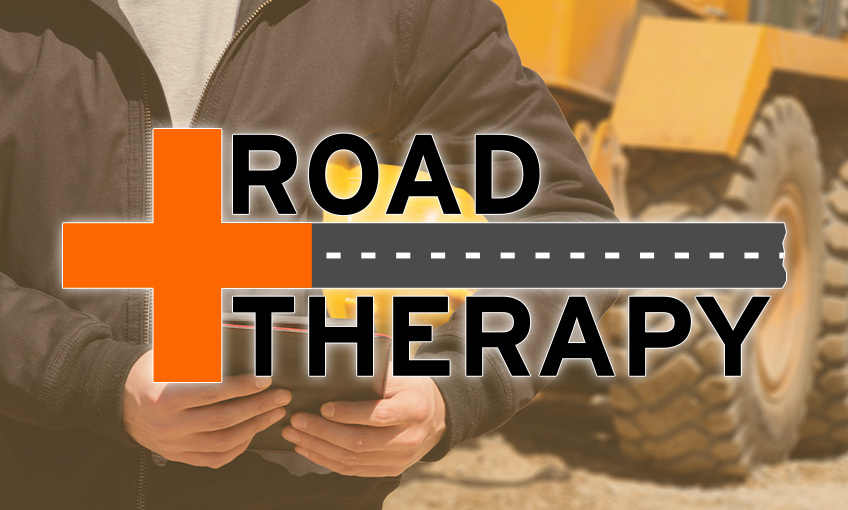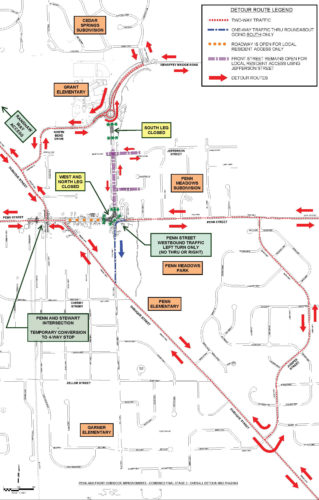 As early as Tuesday, July 16, the work to construct roundabouts on Penn and Front streets will move to the next phase and detours will shift.
The detours will vary from previous plans to make up time lost following Iowa's remarkably wet spring that slowed work and put the project behind schedule.
Project leaders, in consultation with public safety officials and the general contractor All-American Concrete, have adjusted plans to save time by giving the contractor fewer, larger work areas, combining what had originally been planned as two phases. The goal is to complete the work prior to the start of the school year on Aug. 23.
The updated detour map is above. Front Street traffic headed south will be detoured to North Bend Drive to Dubuque Street. Traffic will be able to travel south on Front Street at Penn Street, but traffic will be detoured on Juniper Street and North Liberty Road to Penn Street. Local traffic will be able to access Jaro Way, and Jefferson and Front streets from the Jefferson Street east of Front Street. The intersection of Penn and Dubuque/Stewart streets will become a temporary four-way stop.
Drivers are asked to use caution around the work site, allow extra travel time, and find alternative routes when possible. Details and updates on this and other North Liberty construction projects are available at northlibertyiowa.org/projects.