Celebrate National Night Out on August 6
Posted on: July 15, 2019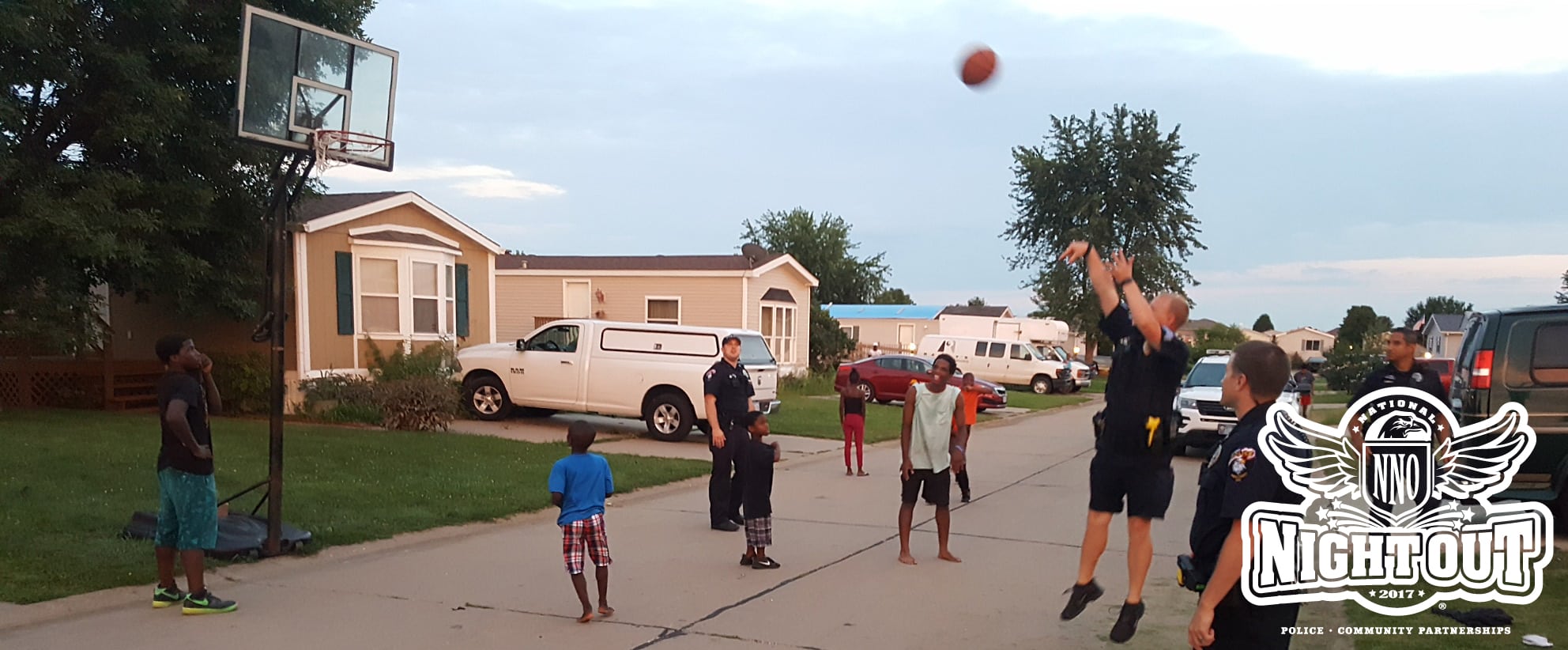 Neighborhoods throughout North Liberty are invited to join more than 38 million neighbors across 16,000 communities from all 50 states, U.S. territories and military bases worldwide for National Night Out on August 6, 2019.
National Night Out is an annual community-building campaign that promotes strong police-community partnerships and neighborhood camaraderie to make our neighborhoods safer, more caring places to live and work. Together, we are making that happen.
From 6 to 9 p.m., neighbors throughout North Liberty and across the nation are asked to lock their doors, turn on their front porch lights and spend the evening outside with neighbors and law enforcement.
Along with the traditional outside lights and front porch vigils, most communities celebrate National Night Out by hosting block parties.
This is a night for our nation to stand together and promote awareness, safety, and neighborhood unity. National Night Out showcases the vital importance of police-community partnerships and citizen.
If you are hosting a neighborhood gathering, please contact our Records unit at (319) 626-5724 or [email protected], and we will be sure to have an officer stop by to meet everyone, hand out swag, and provide police car tours.