Community Cats are Here to Stay (with Some Minor Modifications)
Posted on: August 14, 2019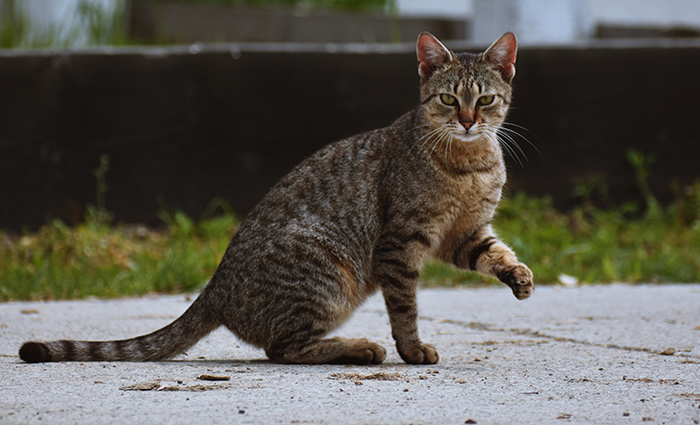 Part of a recently approved update to North Liberty's animal ordinance is a provision for free-roaming cats cared for by residents in their immediate area, or "community cats," through a trap/neuter/return, or TNR, program.
"By advocating for trap/neuter/return  and providing spay/neuter services for community cats, the Iowa Human Alliance offers the most effective and affordable approach to controlling community cat populations," said IHA Executive Director Stacy Dykema. "Thanks to North Liberty community representatives that understand the value of TNR, a humane solution is now available."
Through TNR, these community cats are humanely trapped, transported to a veterinarian to be sterilized, vaccinated for rabies, ear tipped for identification, and, after recovery, are returned to their original outdoor location. The policy stabilizes the community cat populations by stopping the breeding cycle, stops disruptive mating behaviors—like yowling, spraying, roaming, and fighting—so cats and people can coexist peacefully, and saves public money by reducing shelter intake, shelter euthanasia and calls of concern to animal control.
Community cats in need of sterilization should be in a live humane trap, available through local retail stores, covered with a sheet and brought to a veterinarian. The Iowa Humane Alliance offers services at its Regional Spay/Neuter Clinic, located at 6540 6th Street SW in Cedar Rapids, Monday through Thursday from 7:30 to 10 a.m. The cats should be collected the following morning at 7 a.m. Residents can drop off two community cats per day for surgery with the Iowa Humane Alliance. The alliance's community cat service, which includes sterilization, vaccination and ear tipping, costs $35; financial assistance is available though the Johnson County Humane Society.
Tips on trapping and more information is available from the Iowa Humane Alliance.