A Civil War Soldier in North Liberty
Posted on: August 15, 2019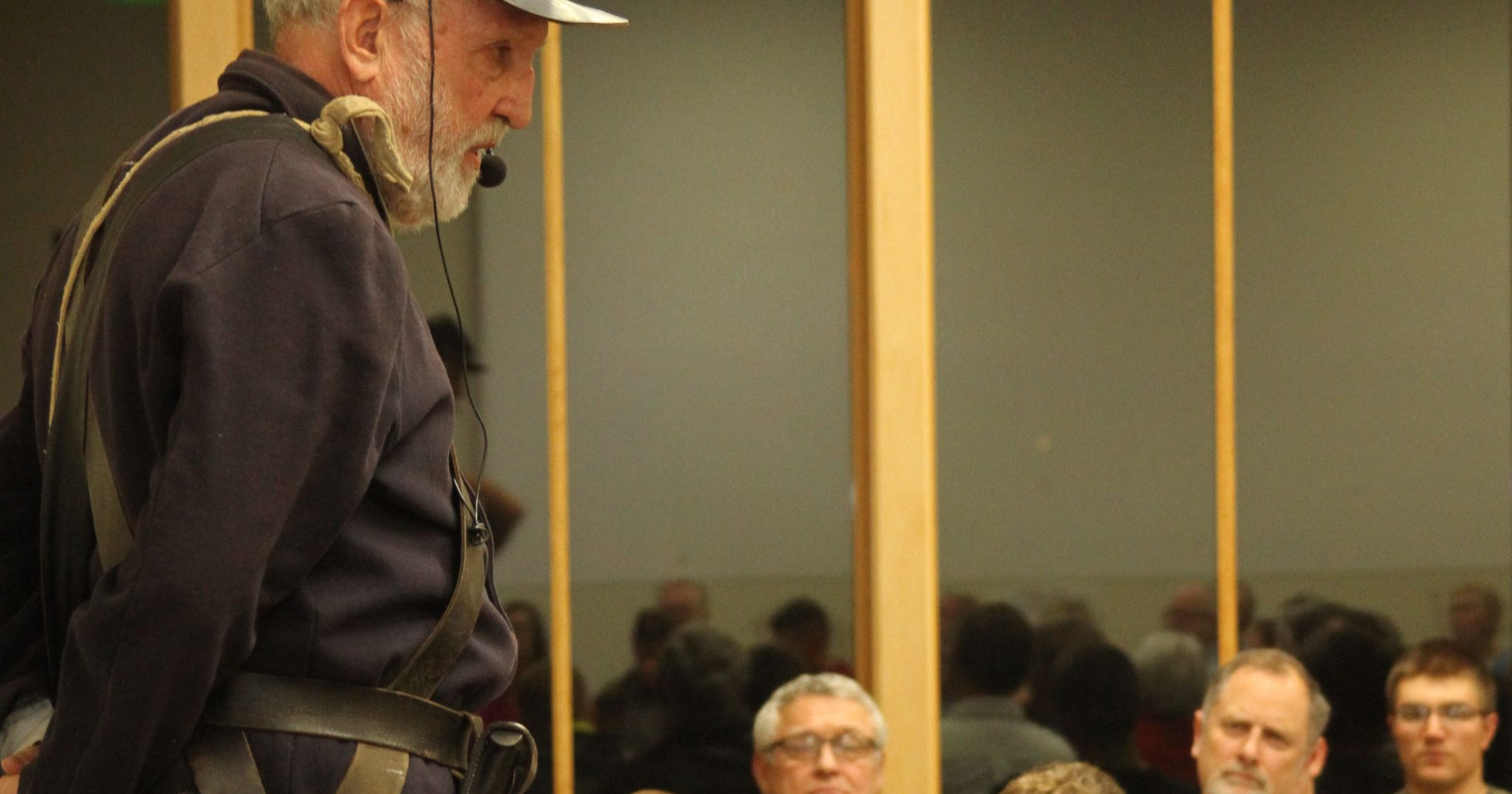 The City of North Liberty is hosting an Iowa Civil War veteran — or at least the spirit of one — in an interactive presentation called "Just Before the Battle Mother: a Visit from a Civil War Soldier" on Friday, Aug. 30, 2019, during the weekly Senior (55+) Connections Lunch from 12:00 to 1:30 p.m. at the North Liberty Community Center, 520 W. Cherry St. The city received funding from Humanities Iowa, a private, non‐profit state affiliate of the National Endowment for the Humanities to hold this unique event. A cultural resource for Iowans since 1971, Humanities Iowa offers many cultural and historical programs and grants to Iowa's communities.
During the event, author and historian O.J. Fargo will embody the life and don the Union uniform of Thomas Goodfellow, a 4th Iowa Infantry soldier from Afton to talk about Goodfellow's experiences in the American Civil War and answer audience questions. "There was a sense of adventure – worried that the war would be over before we got there," explains Goodfellow, as he talks of the social pressure to join the war. "Enlisting also played well with the girls and not enlisting was seen as bad form."
Fargo incorporates Civil War artifacts into the presentation. An electronic roster of Iowa Civil War soldiers will be available for attendees to research their ancestors and books and pamphlets authored by Fargo will also accompany this display.
This Humanities Iowa presentation is free and open to the public; you do not need to live in North Liberty or be a senior. To attend the presentation, arrive by 12:30 p.m.; no need to register. An optional lunch will be held beforehand from 12:00 to 12:30 p.m. for persons 55 years and older. The meal is catered by Mirabito's Italian Restaurant  for $5 per person. Lunch attendees must make a reservation by calling the North Liberty Recreation Department at (319) 626-5716.
Individuals with disabilities are encouraged to attend all City of North Liberty events. If you are a person with a disability who requires a reasonable accommodation in order to participate in this program, please contact Special Projects Coordinator Angela McConville in advance at (319) 626-5722.
A wide array of North Liberty events of free or low-cost social and educational programming for older adults. Listings can be found in the Community Activity Guide and Library Events Brochure, which contain dedicated senior pages. Be sure to check the Community Calendar and Library Calendar for pertinent last-minute information.