Leading the Sports Bars
Posted on: September 16, 2019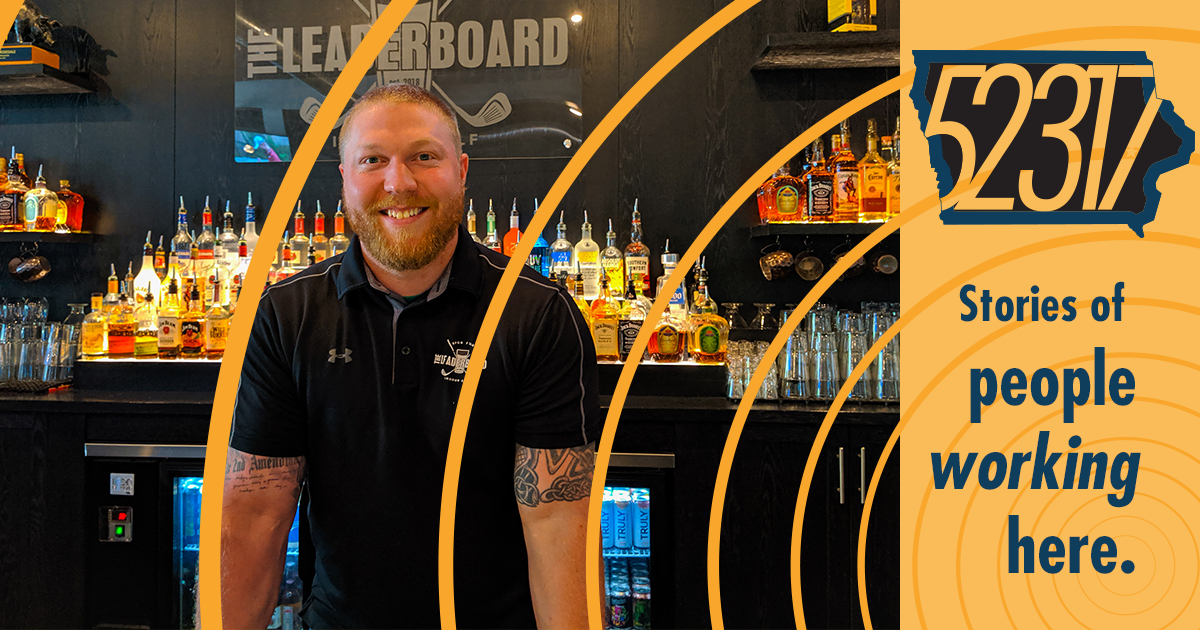 Grant Uding has close to a decade of bar and service experience. With his friends and a good idea, they opened The Leaderboard. Five virtual golf driving ranges and 4K sports just scratches the surface of this not-so-typical sports bar.
North Liberty is the headquarters of local media, regional financial and national transportation companies and home to solar energy and tech startups, and entrepreneurs getting their big ideas off the ground.
Get to know your new business community.