The Old and The New
Posted on: October 7, 2019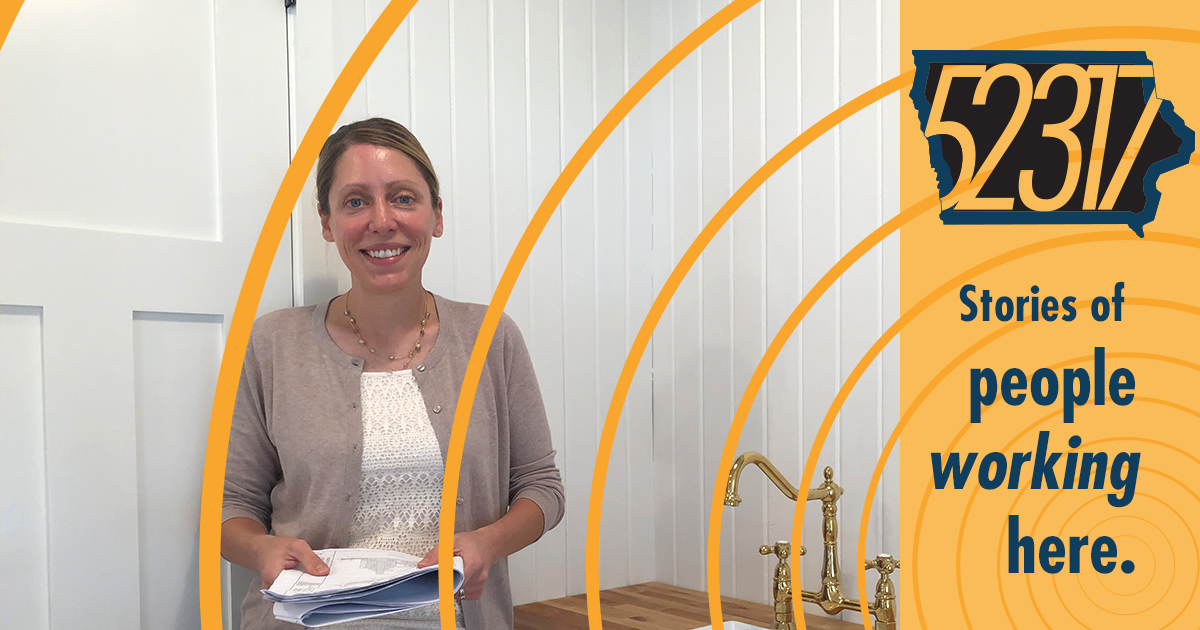 Martha Stoakes has a love of spaces. Her passion makes her perhaps the perfect person to be just the third owner of the HA White General Store at Front and Cherry streets. There, in the building that started its life more than a century ago, is where she plies now her trade with her architecture firm, Stoakes & Fell.
North Liberty is the headquarters of local media, regional financial and national transportation companies and home to solar energy and tech startups, and entrepreneurs getting their big ideas off the ground.
Get to know your new business community.
Download this episode, or subscribe in iTunes, Google Play, Stitcher or wherever you get podcasts. 52317 is proudly produced in North Liberty, in the heart of ICR Iowa.