What the Heck is That?!
Posted on: October 24, 2019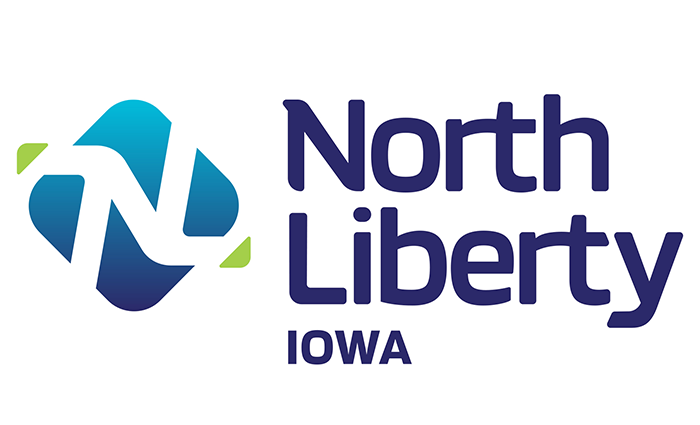 Oh, that. You'll be seeing more of that in the coming weeks and months.
Earlier this year, we spent time listening to all sorts of folks in our community about what made North Liberty special, what we needed and where we should be headed in the next five, 10 and 30 years. There's more work planning for the future to come, but as a first milestone in this visioning work,we developed a new logo — a visual mission statement — for our city.
The N and L are connected in the center of the graphic to symbolize the idea of community and a close-knit atmosphere. Rounder edges are used, including on fonts, to make this feel modern, yet warm and friendly.
The darker purple is a color that is often associated with pride, while blue and green are energetic and provide a nod to the area's growth. The forward slant of the logo mark adds energy and implies this is a forward-thinking community. The logo mark also has a directional feeling, reminiscent of a compass, to tie in the idea of the area being an ideal location close to the things that matter to North Liberty residents.
The tagline, Connected to What Matters, hints at North Liberty's ideal location being the conduit to connecting residents to whatever may be important in their lives: family, career, sports, church, entertainment, volunteerism. It also implies that the community is connected to its residents – the heart of the community.