Learn How Local Law Enforcement Works in the 2020 Citizens Police Academy
Posted on: November 11, 2019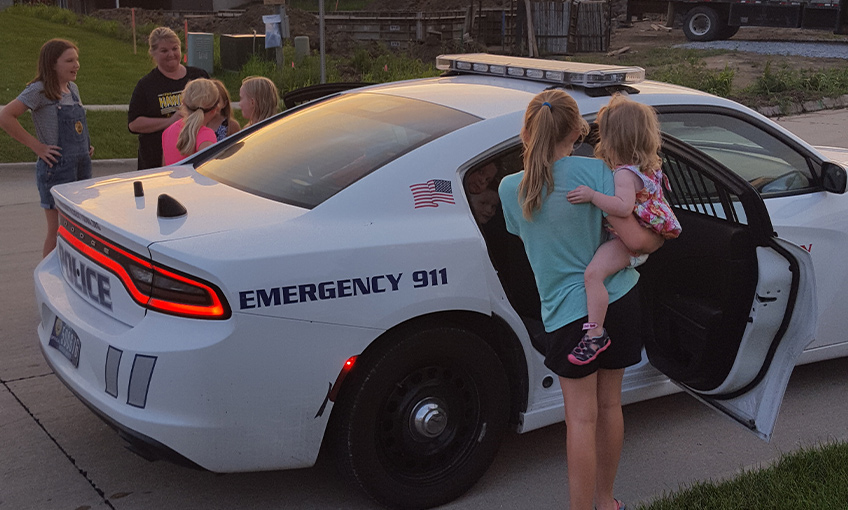 Download Brochure Download Application  Download Media Waiver
The North Liberty Police Department, in cooperation with the Johnson County Sheriff and the police departments of the University of Iowa, Coralville and Iowa City, offer the Citizens Police Academy, which works to promote understanding of what law enforcement does, builds better community relationships, and provides an overview for people who may be interested in police work as a career. Training includes department tours and ride-alongs, defensive tactics, evidence collection, drug investigation, and many other areas of enforcement and operations.
Applications are now being accepted for the Citizens Police Academy's 2020 class.
The Citizens Police Academy will meet once a week for 10 weeks, beginning Monday, Jan. 27, 2020. A different topic will be covered each week. Classes will be held on Mondays from 6 to 9 p.m. at the Johnson County Joint Emergency Communication Center, 4529 Melrose Avenue, Iowa City. (The class will not meet on Feb. 3, 2020, due to the scheduled Iowa Caucuses.)
Class size is limited. Register early to reserve your spot. Applicants must be at least 16 years old by the start of the session. A $25 fee is required to cover the costs of materials and supplies.
Applications are due to any of the agencies listed below. The class is expected to fill. Forms are available at online above or in-person at:
North Liberty Police Department, 5 E. Cherry St., North Liberty
Iowa City Police Department, 410 E. Washington St., Iowa City
Coralville Police Department 1503 5th St., Coralville
Johnson County Sheriff's Office, 511 S. Capitol St., Iowa City
University of Iowa Department of Public Safety, 200 S. Capitol St., Iowa City