Good Neighbor Meeting for Property Located at 1475 South Jones Boulevard
Posted on: May 29, 2020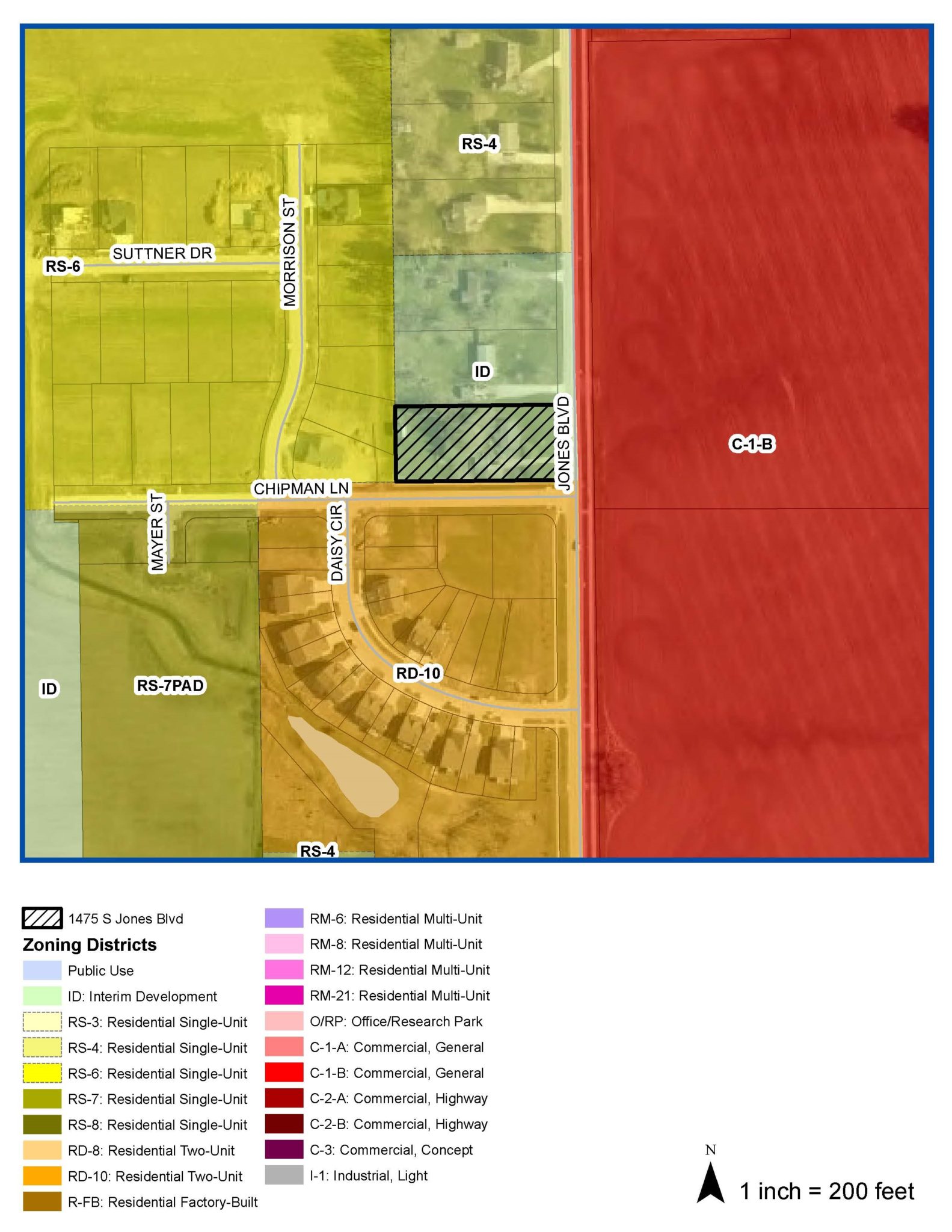 Update: The Good Neighbor meetings scheduled for June 4, 2020, have been postponed because of a notification mailing mistake. The meetings are expected to be rescheduled to June 25, 2020; official notification will follow.
This meeting will be held on Thursday June 4, 2020, from 5:30 to 6:00 PM.
Due to the COVID-19 pandemic, public health and safety concerns require City of North Liberty public meetings to be held electronically, so as to limit the spread of the virus.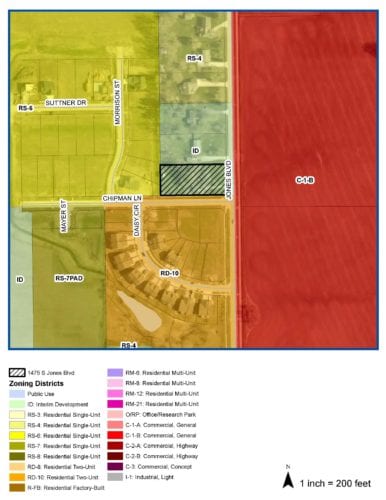 The City may soon consider a zoning map amendment (rezoning) and subdivision plat for the property located at 1475 South Jones Boulevard (see map on reverse side). The applicant(s) would like to subdivide the property into two lots for the purpose of constructing a single-unit dwelling on the newly created lot. No formal staff review of the proposed rezoning or subdivision plat have been had completed, nor has the Planning Commission or City Council considered the request.
The purpose of the good neighbor meeting is to allow the applicant(s) to describe the proposed development, answer any questions you have and hear any concerns about the proposed development.
Please log into the Zoom meeting by 5:30 PM. There will be a brief description of the request. Thereafter, there will be an opportunity to answer any questions and/or voice concerns. City staff will be present to moderate and answer any procedural questions.
If you do not wish to attend or are unable to participate in the Zoom meeting, please contact me directly at the contact information below. I will be able to answer any questions and/or make note of any concerns.
Ryan Rusnak, AICP, Planning Director
City of North Liberty
3 Quail Creek Court, PO Box 77, North Liberty, Iowa 52317
319-626-5747
[email protected]