Track, Weight and Cardio Appointments Available
Posted on: July 28, 2020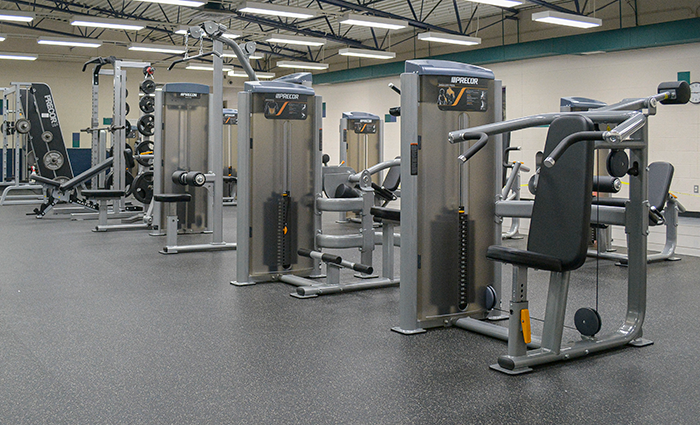 The North Liberty Community Center will open track use to track members by appointment starting Monday, Aug. 3. Members can continue to make appointments for weight and cardio equipment. The indoor pool will be closed for maintenance during August. Masks and health screenings are required.
While our gyms remain closed to host our summer camp, these other facilities are available weekdays from 6:15 a.m. to 9 p.m.
To make an appointment, make sure you have an account through RecDesk, and then start or renew your membership. Then, register for a time slot under lap swim, weight and cardio or track times. Even though there is no fee, complete your transaction to complete your reservation. If you are experiencing issues, please contact the staff at (319) 626-5716 for assistance.
Membership extensions or refunds will be granted. If current operations do not meet your needs we will look at processing partial refunds on an individual basis. Please email your refund inquiry to Shelly Simpson, Recreation Director at [email protected].
The city will continue to assess the safety and responsibility of relaxing mitigation efforts as public health guidance, the status of COVID-19 in Iowa and Johnson County, and physical space responsibly allows. More COVID-19 notices, information and resources are available at northlibertyiowa.org/coronavirus.