Good Neighbor Meeting for Property Located at the Southwest Corner of Denison and Oak Terrace Avenues
Posted on: August 6, 2020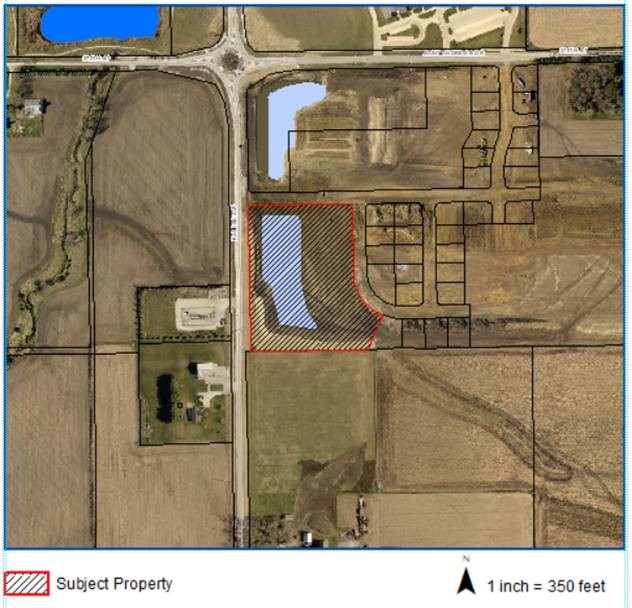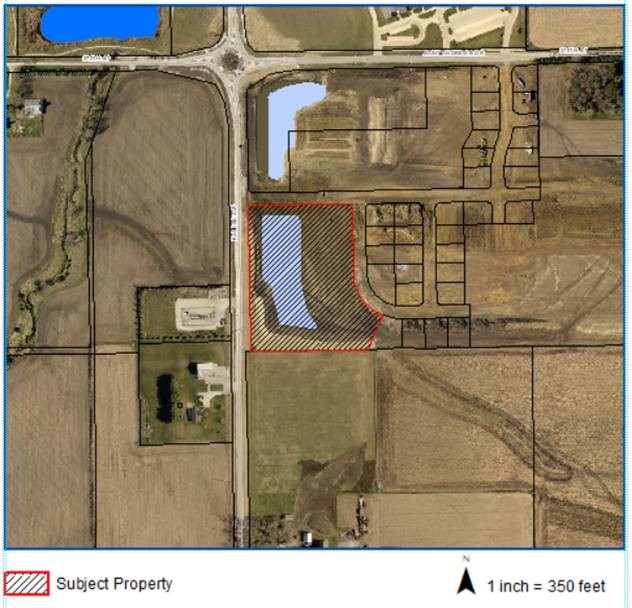 Due to the COVID-19 pandemic, public health and safety concerns require City of North Liberty public meetings to be held electronically, so as to limit the spread of the virus.
The City may soon consider a zoning map amendment (rezoning) for the property located at the southwest corner of Denison Avenue and Oak Terrace Avenue. The developer has indicated that the proposed zoning would be RS-4 PAD Single-Unit Residence District Planned Area Development and the development would be 27 detached single-family homes on one lot. This is the initial concept provided by the applicant.
The purpose of the good neighbor meeting is to allow the applicant(s) to describe the proposed development, answer any questions you have and hear any concerns about the proposed development.
No formal staff review of the proposed rezoning has been had completed, nor have Planning Commission or City Council considered the request. However, the rezoning application may be considered as early as September 1, 2020 by the Planning Commission.
Register in advance for this webinar: Good Neighbor Meeting August 18, 2020. After registering, you will receive a confirmation email containing information about joining the webinar. Please log into the Zoom meeting by 5:30 PM on August 18, 2020 to attend. There will be a brief description of the request. Thereafter, there will be an opportunity to answer any questions and/or voice concerns. City staff will be present to moderate and answer any procedural questions.
If you do not wish to attend or are unable to participate in the Zoom meeting, please contact me directly at the contact information below. I will be able to answer any questions and/or make note of any concerns.
Ryan Rusnak, AICP, Planning Director
City of North Liberty
3 Quail Creek Court, PO Box 77, North Liberty, Iowa 52317
319-626-5747
[email protected]