What to do with Tree Limbs and Bulky Debris
Posted on: August 11, 2020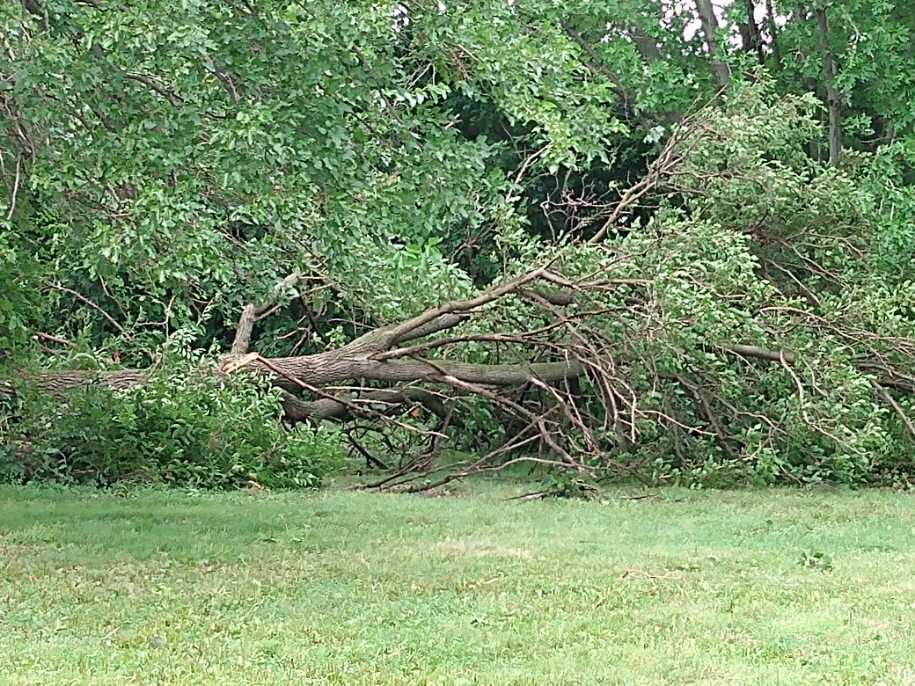 Since this news post, additional disposal options have been made available for shingles, siding and other storm junk. 
Monday's storm created a tremendous amount of debris and cleanup will be a lengthy process. City crews will begin picking up tree limbs from curbs today, and a debris site has been established for residents who are able to haul their own limbs down.
Tree limbs can be piled between the street and sidewalk. Please place them parallel to the curb in sections of 10 feet or less and take care not to push trees and limbs into the street. City crews will start picking up as early as today.
Starting Wednesday morning, August 12, a debris site will also be open for residents to bring their own limbs down. The site is located at 290 Golfview Drive, just west of the public works campus. We greatly appreciate help from residents who are able to take their own trees to the site.
City pickup and the Golfview site are limited to tree limbs and brush. Bulky item disposal such as siding and fencing should be arranged with a garbage provider. Arrangements can be made with Johnson County Refuse to have bulky items picked up on your regular day of service for a fee by calling (319) 665-4498.
Please be patient and help your neighbors as we clean up North Liberty together.