Residents Invited to Paint Storm Drains
Posted on: September 4, 2020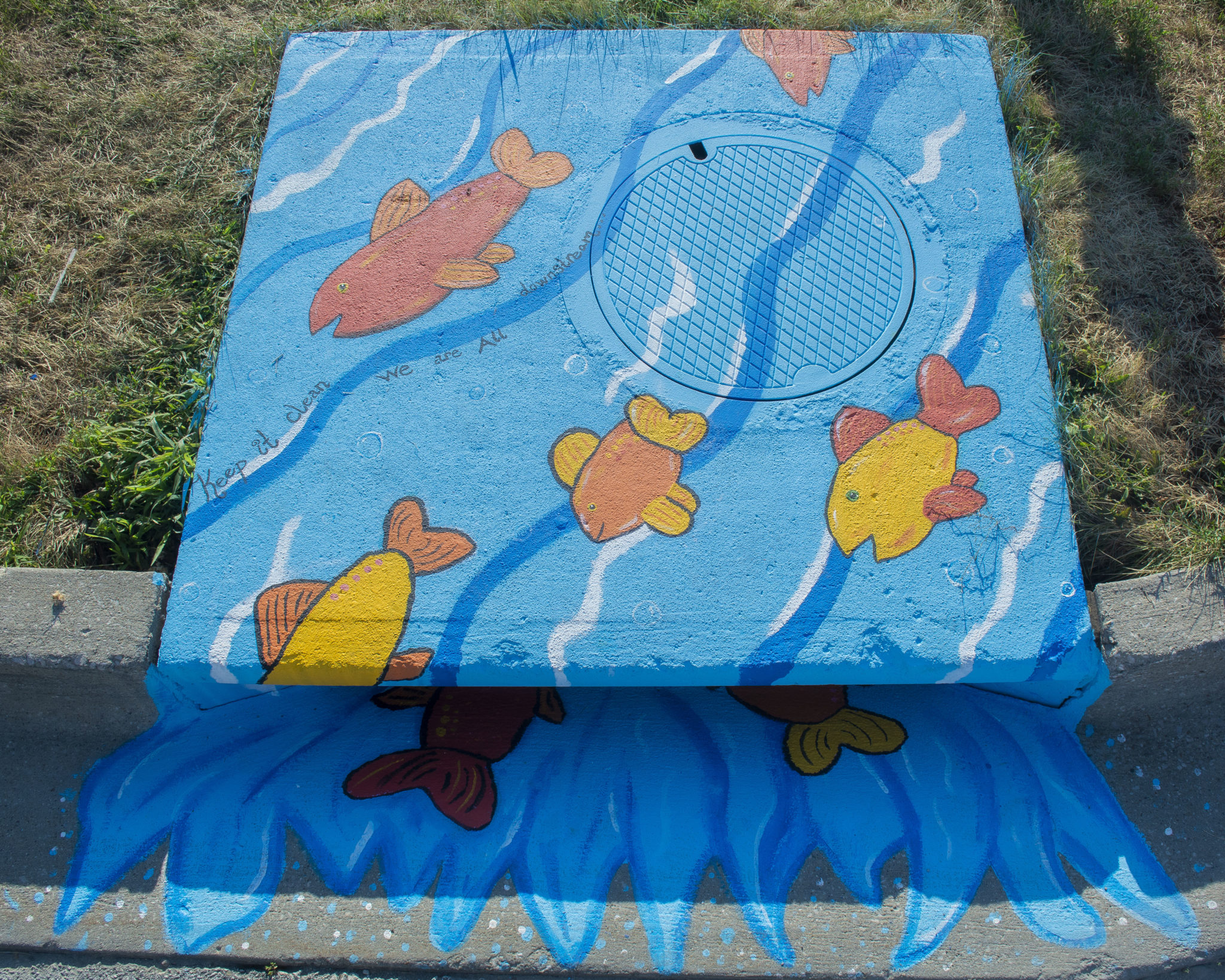 Storm drains are the mouths to rivers and lakes, and when pollutants enter the storm drains, the can easily be carried into waterbodies. Murals found on storm drains throughout North Liberty remind the public the important role these drains play in Iowa's water quality and our responsibility to keep them clean.
The storm drain project began in 2018 when the city's Tree and Storm Water Advisory Board expressed interest in duplicating similar projects implemented in other communities. Designs were collected from students of Penn Elementary and Liberty High School in 2018 and from Penn Elementary in 2019 and were judged and selected blindly by a committee made up of local residents, city staff and advisory board members. The selected students created six murals under the supervision of local artist and art teacher Heidi Goeken.
Now the city invites residents to join the fun. Painted storm drains can add a splash of color to a neighborhood. Learn more and submit a design here.