Mayor Terry Donahue Inducted into Iowa League of Cities Hall of Fame
Posted on: September 10, 2020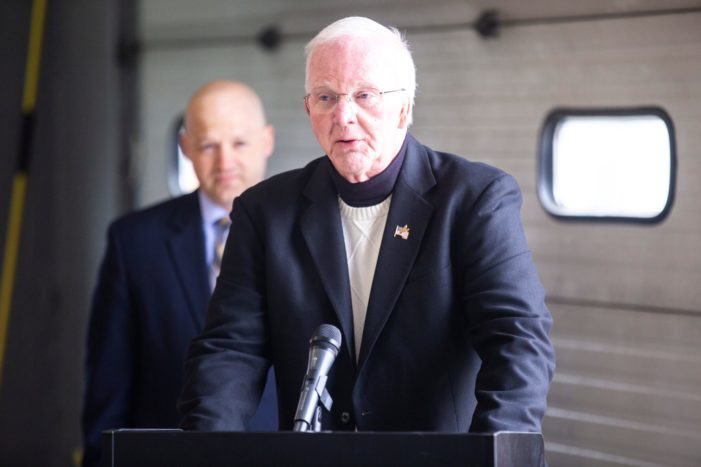 In recognition of his extraordinary public service to local government and the Iowa League of Cities, today Mayor Terry Donahue was inducted into the league' Hall of Fame. Mayor Donahue joins 47 previous inductees.
Mayor Donahue's public service includes serving as a city councilor and mayor of Creston, Iowa; several terms, including president, on the Iowa League of Cities board of directors; the first executive director of the Union County Development Association; and commissioner, city councilor and mayor of North Liberty while the city's population grew from about 5,000 to nearly 20,000.
Through his more than four decades of service, Mayor Donahue helped communities navigate the fallout from the farm crisis and exponential growth. He oversaw improvements in transparency and budgeting, and focused on economic development and strategic planning. He worked through significant investments in water, waste water and public safety infrastructure; the building community spaces such as libraries, trails, ponds, and parks, as well as social service support mechanisms.
Mayor Terry Donahue was born in New Albany, Ind., across the river from Louisville. He earned his bachelor's degree from Indiana Central College in 1968, and master's from Indiana University in 1970. Mayor Donahue's family includes Robbie, his wife of five decades, his children, Jason and Heather.