Red Fern Dog Park Opens, Pass-free Access Through October
Posted on: October 1, 2020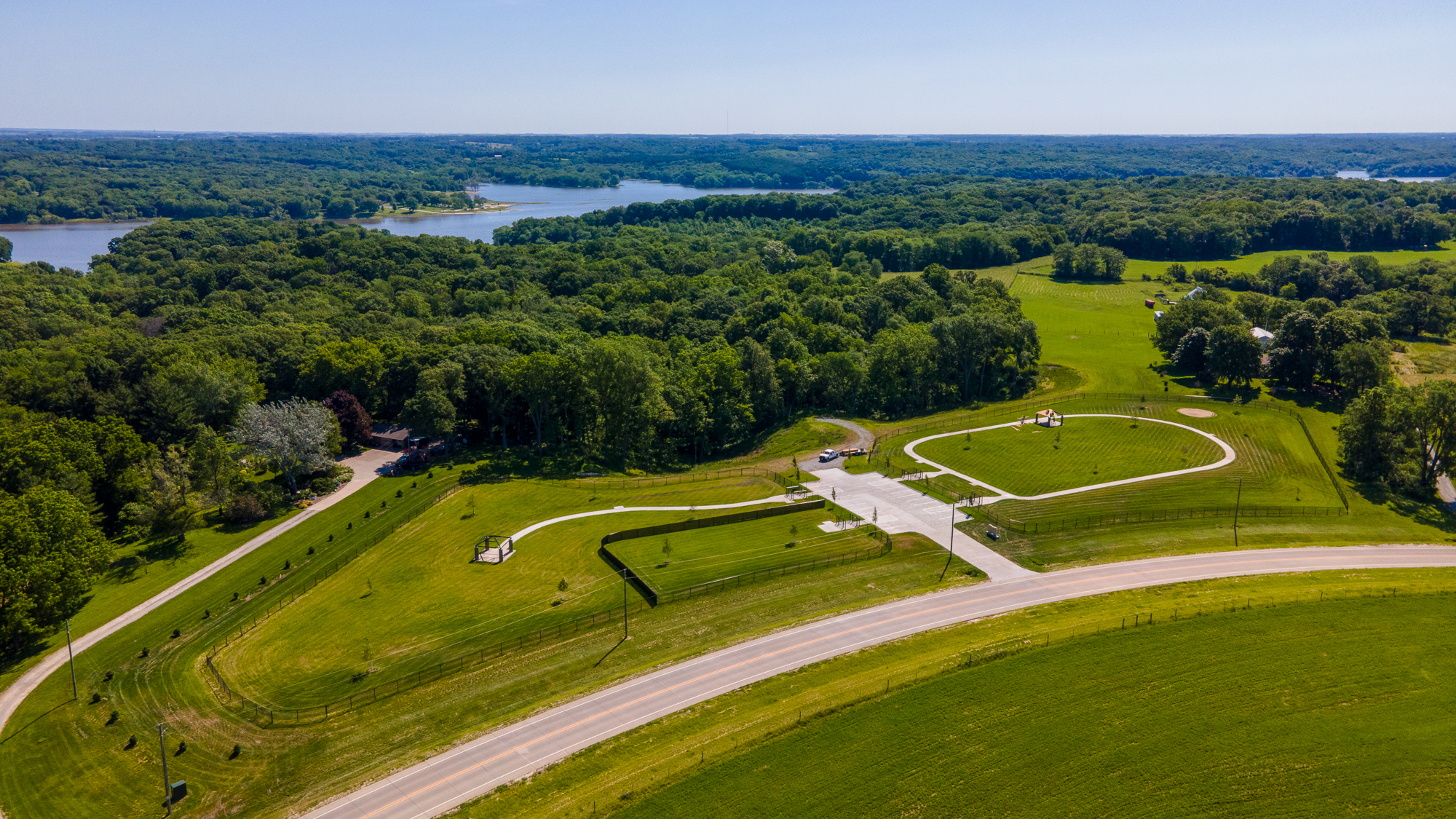 Beginning today, North Liberty's dog park, named Red Fern Dog Park, opens to the public. A ribbon cutting is planned for the spring. The park is open daily from sunrise to sunset, and no passes are required through October.
Red Fern Dog Park, is located at 980 North Liberty Road, is a 5.1-acre park with sections open to all dogs and one reserved for small dogs, those 18 inches or shorter at the shoulder. Currently, the park features interior trails and park shelters, with future plans include adding agility equipment, park benches and permanent donor recognition (please contact our partners at the Johnson County Dog Park Action Committee with questions about how you can contribute).
The name was recommended by the Parks and Recreation Commission, and accepted by the City Council, in 2019 after public input and discussion, because the name invokes a love of dogs, nature and classic literature with its reference to Where the Red Fern Grows, and was uniquely able to pull together the park's purpose, location and North Liberty's connection to the UNESCO City of Literature.