Free Trips to Polling Locations and More Location Added to NLTAP
Posted on: October 22, 2020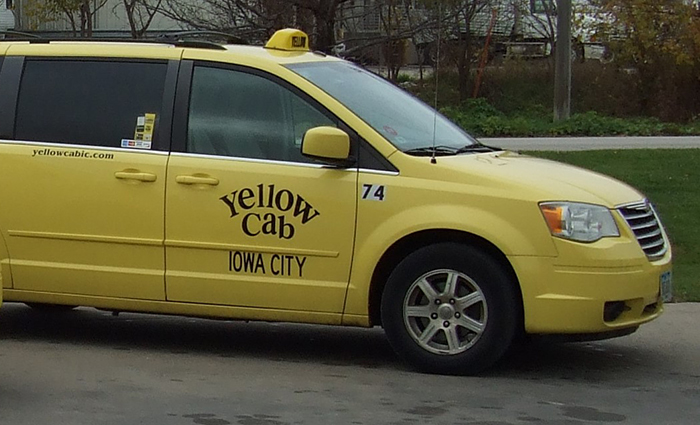 The North Liberty Transportation Assistance Program will offer cardholders free rides to polling places on Nov. 3, 2020, for the general election, and has expanded its list of places the program serves.
The City of North Liberty's Transportation Assistance Program offers rides for a $1 to qualified North Liberty residents through Yellow Cab of Iowa City so they can travel for groceries, get to the bank, visit a doctor, connect to a bus or certain other essential quality-of-life trips scheduled Monday through Friday from 7 a.m. to 10 p.m. or Saturday 7 a.m. to 7 p.m. Residents can be eligible for this program because they don't have access to vehicle, face financial difficulty or are permanently or temporarily disabled. To apply or for more details, visit northlibertyiowa.org/nltap.
In addition to polling sites on election day at South Slope Communications (980 N Front Street), the North Liberty Community Center (520 W Cherry St.), Garner Elementary (80 Birch St.), North Central Jr High (180 E Forevergreen Road) and North Bend Elementary (2230 St Andrews Drive), the program expands to include the Coralville Walmart to the list of approved stores for grocery and the K-12 Public Schools that serve North Liberty students.
Starting Nov. 2, 2020, NLTAP cards can be used for travel that include picking up a child midday, dropping off medications, attending a parent/teacher conference or attending a school function such as a choir concert. To the end, cardholders can use the service to visit Buford Garner Elementary, Christine Grant Elementary, North Bend Elementary, Oak Hill Elementary, Penn Elementary, James Van Allen Elementary, Tiffin Elementary, Clear Creek Amana Middle School, North Central Junior High, Clear Creek Amana High School and Liberty High School. NLTAP cannot be used as the primary method of school transportation, and, since residents under 18 are not eligible for a card, they cannot ride without a cardholding parent or guardian.