Make It Mondays: Paper Bag Turkeys
Posted on: November 19, 2020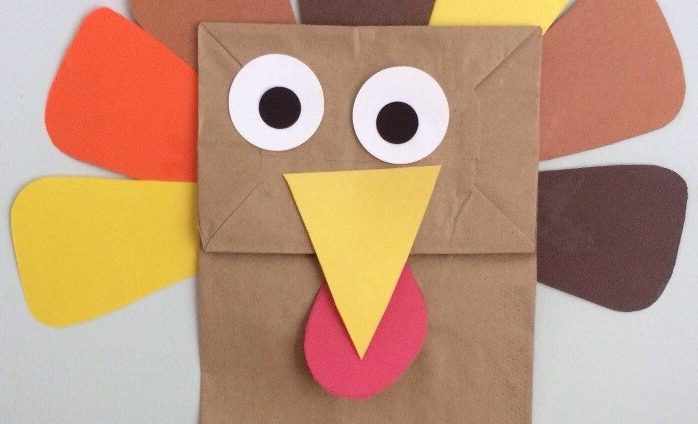 The North Liberty Recreation Department's Make It Monday craft for Nov. 23 is a paper bag turkey for your stay-at-home Thanksgiving. Included in this week's kit are all the materials you need to make the craft (you should provide glue and scissors), coloring sheets, movie trivia and activity ideas.
This week's pack also includes an opportunity for kids to make ornaments that will be added to our community Christmas trees. In each pack is clear plastic bulb. Kids should decorate them anyway they'd like and return them to the recreation department.
Each week, Make It Monday offers a free to-go activity for kids. To participate in the program, simply stop by the North Liberty Community Center, 520 W. Cherry Street, and pick up an activity kit while supplies last. Kits are free.
How to Make a Paper Bag Turkey
Materials
Glue
Scissors
Googly Eyes
Construction paper
Lunch-size paper bag
Steps
Cut out 7 different feathers, one from each piece of construction paper.
Cut out a small orange triangle for the nose
Cut out a red "squiggle" for the gobbler.
Glue the feathers onto the back of the paper bag with the bottom side on the top (so the crease is toward the top). Span them out so they look like turkey feathers.
Turn the paper bag over and glue two eyes onto the turkey.
Glue the gobbler to the turkey, but do not put any glue past the bottom crease of the bag.
Place and glue the nose slightly touching one side of the gobbler, again making sure not to use any glue underneath the crease.