Crews to Begin Utility GPS Mapping
Posted on: November 20, 2020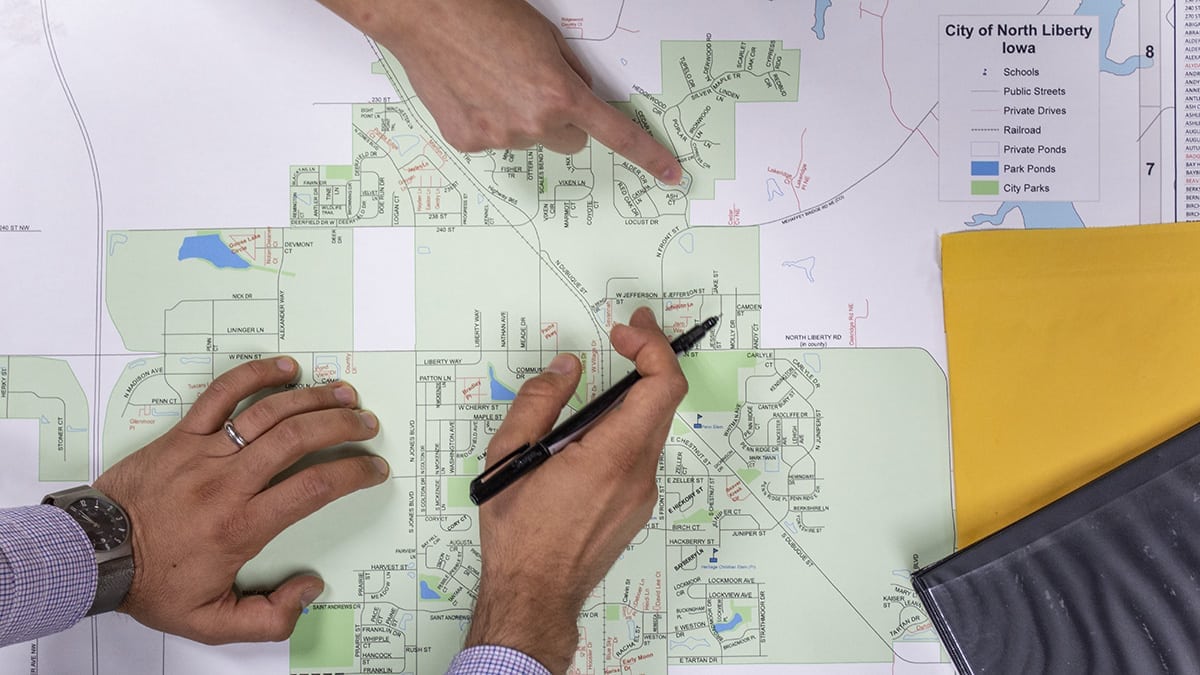 Starting this fall, the City of North Liberty will beginning a project to map all of its water and sewer systems.
The City of North Liberty has hired Surveying and Mapping (SAM), LLC to survey and map the city's water distribution and sewer collection systems. This generally consists of locating utility features with global positioning system (GPS) equipment. This work will be ongoing during the months of December 2020 through May 2021.
Residents may notice employees of SAM, LLC working in their neighborhoods. These employees will mostly work in public streets, but they may need access to utility easements in front or backyards. SAM, LLC staff will be as respectful and unobtrusive as possible while completing this project, and will knock on doors before entering easement in backyards.
As with any major project, there may some occasional inconveniences at times. Questions or concerns may be directed to SAM, LLC at (660) 562-0050 or to the North Liberty Streets Department.