Trails-to-Table Challenge Helps Food Pantries, Highlights Trails and Promotes Mental and Physical Health
Posted on: November 30, 2020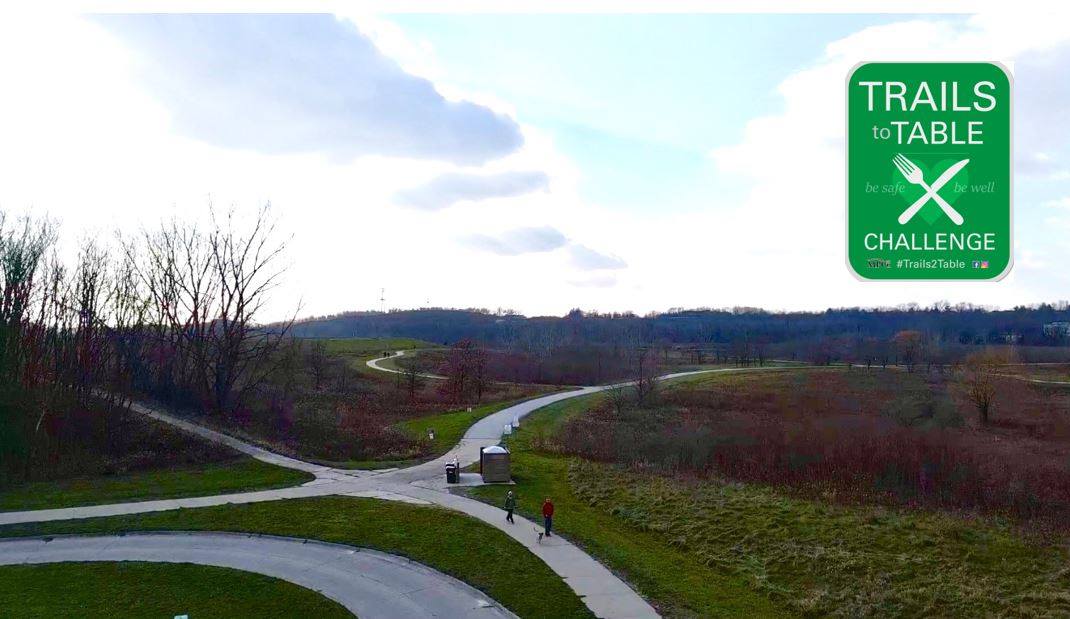 We're gearing up to support local food pantries; encourage safe outdoor activities promoting physical, mental and emotional health; and highlight the extensive public trail network throughout the metro area.
For nearly a decade, the Metropolitan Planning Organization of Johnson County has sponsored the Linda Severson Charity Challenge in honor of Linda Severson who served as the MPO's Human Services Coordinator from 1994 to 2011.
As part of the challenge, each participating government entity, including North Liberty, Iowa City, Coralville, University Heights, Tiffin and Johnson County, selected a local charity for which staff and elected officials collected donations in a friendly competition for the greater good (North Liberty took home the trophy in 2018). Social distancing and other workplace limitations due to the COVID-19 pandemic will make such an effort difficult this year. Still, we know the need in our communities have never been greater.
With this in mind, the MPO will lead an online event and fundraiser: the Trails-to-Table Challenge. The public is invited to join staff as they walk, run, and bike the more than 100 miles of paved trails and sidepaths in the metro area — and more than 25 miles in North Liberty — with the goal of raising $10,000 for our local food banks: the North Liberty Community Pantry, CommUnity and the Coralville Community Food Pantry.
Online donations can be directed through the Community Foundation of Johnson County and are tax deductible.
The motivation for the Trails-to-Table Challenge is threefold:
Raise funds for food assistance that is critically needed this year
Encourage people to engage in safe, outdoor activities that will be good for their physical, mental and emotional health
Promote the remarkable system of trails that our metro area communities have built and that reach every neighborhood in the area
The public can participate by riding, walking or jogging metro trails and is invited to encourage friends to get our on the area's trails by posting photos of their favorite area trails — or trails they've decided to try because of the challenge — with #Trails2Table. MPOJC staff will share photos, videos and links to maps for the trails and routes throughout the area on Instagram and Facebook and in the Trails-to-Tables event.
And anyone can donate to the fund for food pantries through the Community Foundation of Johnson County.
This is expected to be a long, hard winter for many people, but by working together, the hope is to keep people safe and healthy.