Derecho Cleanup at George and Walnut Streets Will Close Intersection
Posted on: December 7, 2020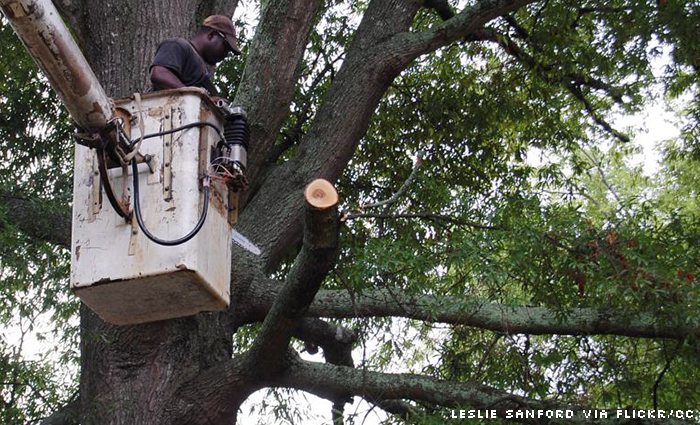 Crews continue cleanup work on derecho-damaged trees in and overhanging the right of way. Starting Tuesday, Dec. 8, 2020, the intersection of George and Walnut streets will be closed for the removal of a large tree.
The contractor is expected to work through December. This work is being completed at no cost to the property owners.
All remaining work will be within the bounds of Front, Zeller, Stewart and Penn streets, with additional work along East Chestnut Street. There will be occasional street closures during the work.
Earlier, city staff identified trees requiring trimming or removal.  Trees identified for branch trimming were marked with a ◯ (circle), while trees identified for complete removal were marked with a ✗(cross). Staff is working to make contact with the property owners.